'Is everything OK Dan? Is that screaming we can hear in the background?'
This was the question being asked of my ostensible brother Dan Q by his WordPress colleagues in his early afternoon meeting as I was running around the house screaming primally… Because I had won the bid.
Lucy, my absolute first choice of boat, was mine.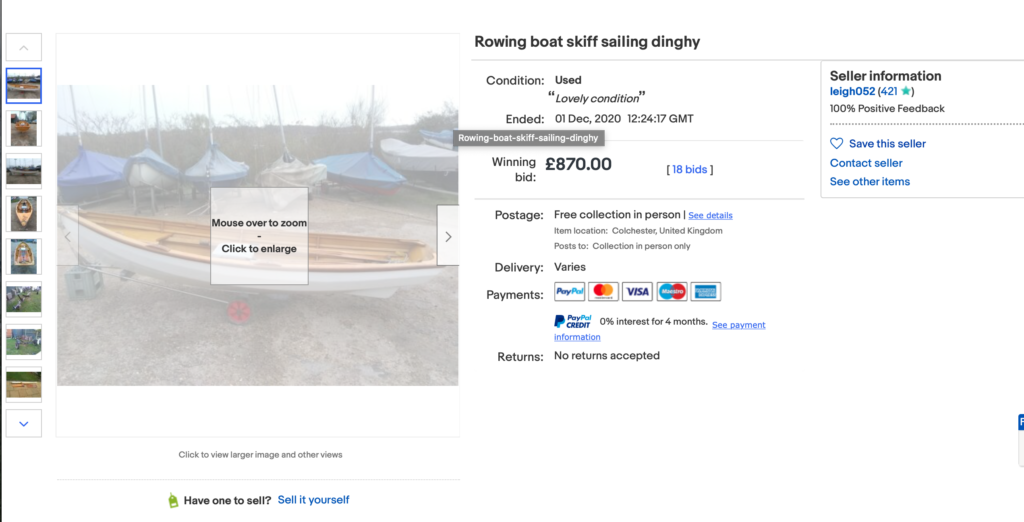 This was a surreal moment, fortifying in the sense that there is no going back because I own a boat now.
The only thing I can do is move towards my goal to row from Lands End to John O Groats in May 2021 – so I had entered the ethereal grey area of improbability that I love so much and after which this website is named.
I enjoyed a moment of euphoria.
As per usual, this euphoria was short lived when I realised that I had no access to a car with a tow bar, no local rental companies provided them, a man with a van would cost almost as much as the boat itself to transport her and I'm not licensed to drive a truck big enough to put her in the back of.
I was chewing all of this over that Tuesday afternoon when I noticed that the man who comes to do a weekly clean at my sisters, Stuart, drove a pretty sturdy looking 4×4 which was parked in the driveway… with a tow bar jutting out of the back.
There's no point beating about the bush, I ran round the house to find him, caught my breath and pitched him an all expenses paid road trip to Colchester that weekend in return for an envelope of cash and a terrible back catalogue of dad jokes and puns.
Stuart didn't outright reject the idea, but said (understandably) that he would need to check his plans and so I carried on calling everyone that I knew, past and present. By Thursday however, with the boat due to be collected on Saturday, things were looking bleak.
That evening, a message popped up from Stuart:
'All good for Saturday mate, pick you up at 8.30am'
I checked to see that Dan wasn't in a meeting and did another screaming lap of the house.
That Saturday Stuart and I met Steve, Lucy's previous owner, before Stuart expertly strapped her to the back of the car and drove us back to Oxford.
Now I need to assess what condition she's in and figure out what work I need to do over the next couple of months so that I can train and set off in May 2021.
But first, it was important that the niece and nephew got to show me how it's done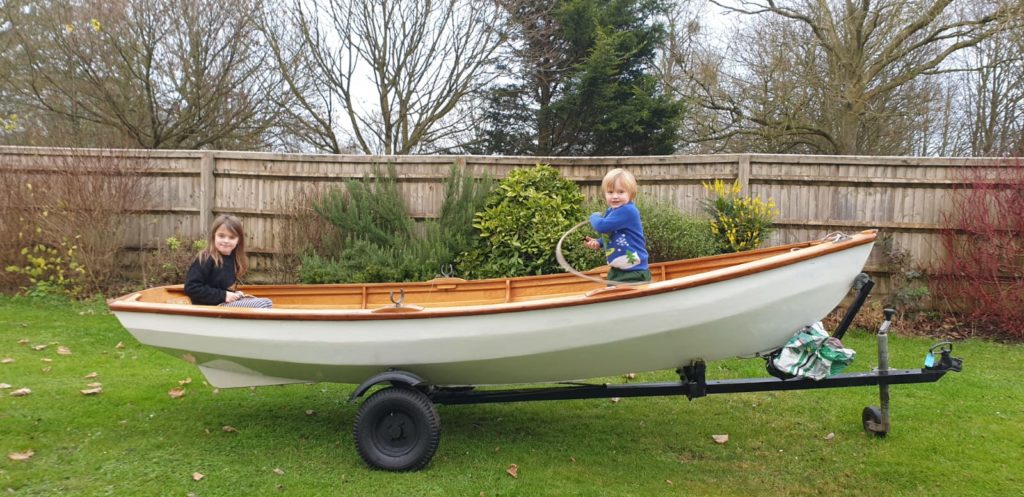 click HERE to go back to 'The Captain'