Magnus and I packed up the tent at 5am and loaded everything onto the bikes. We'd be following the national cycle route which was simple enough thanks to google maps and a 60 hour portable phone-charging battery.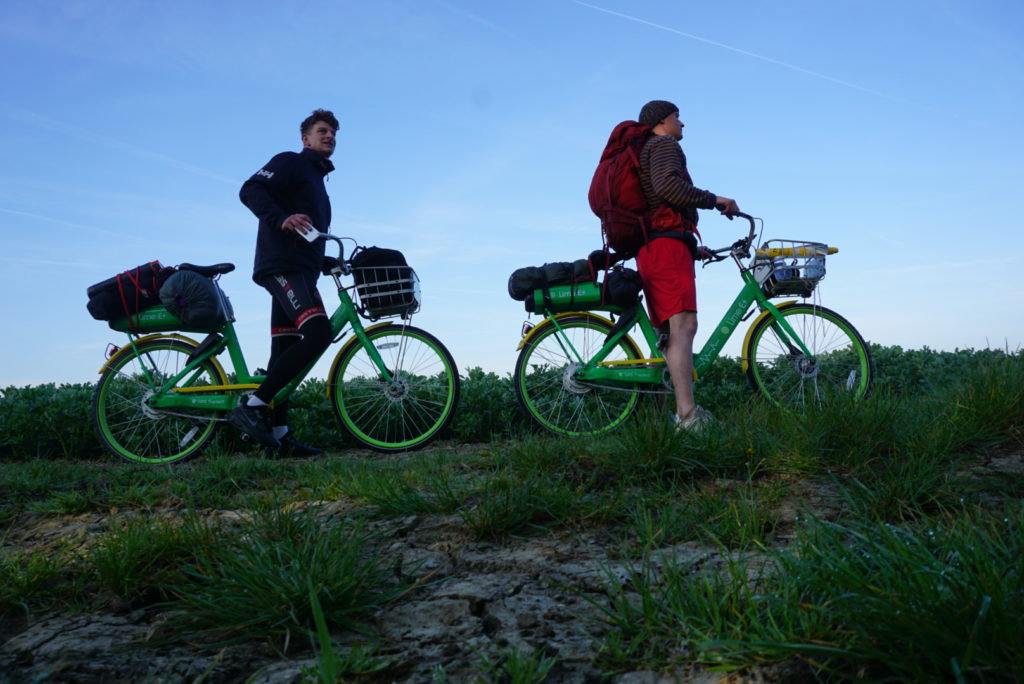 Speaking of which, 5 hours earlier as we gathered up our bike batteries in the bar we had propped up the night before, we realised that only half of them had charged.
This meant that we had about 45 miles before the batteries died, which would leave us to pedal 40kg of bike each. This in turn meant that we would have to make an unscheduled stop to charge up the batteries if we were going to make it (82 miles) to Rowley Regis that evening.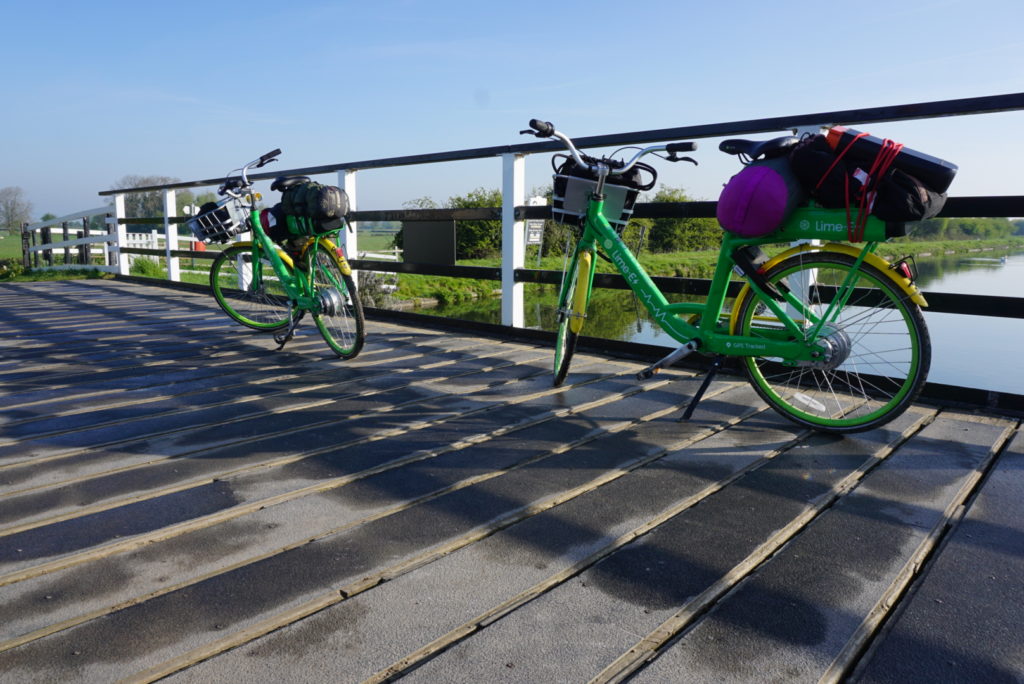 By lunch time, national bike route 45 had rattled our bones to the point that we tingled all over and, annoyingly, my knee was giving me big problems.
So we rested in a pub while the batteries charged, had a few fortifying pints of cider, decided that we couldn't risk the batteries not charging again and called in a favour to stay with friends in Birmingham rather than my tent in a field… in Birmingham.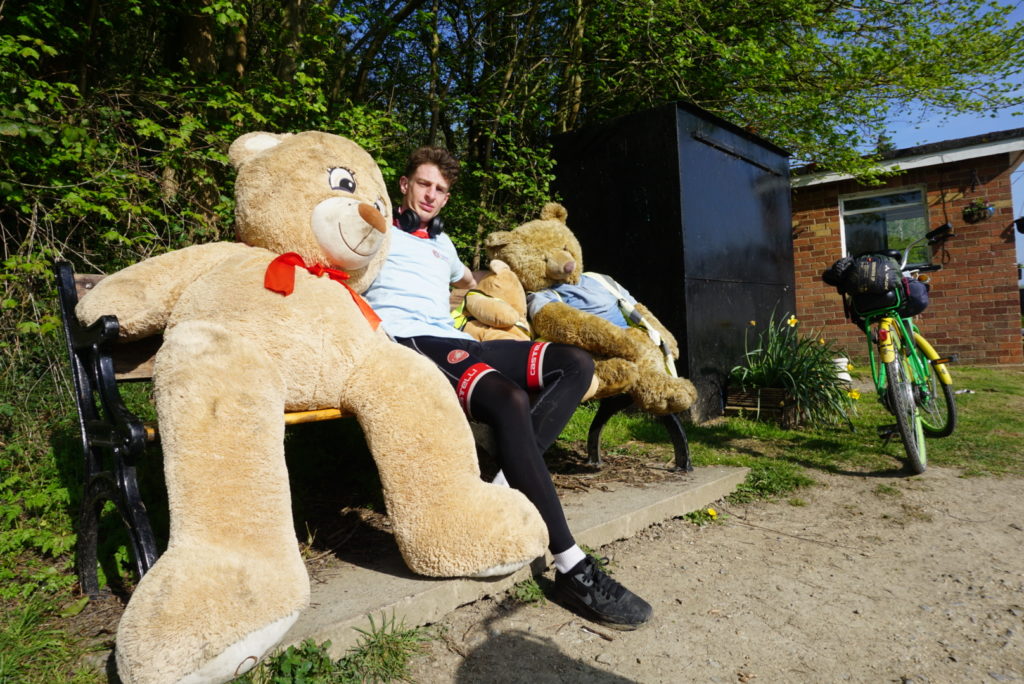 A quick calculation told us that we could make it to Rowley Regis if we charged all four batteries for 3 hours and kept swapping them out, which was a great excuse to stop at Tewkesbury Abbey.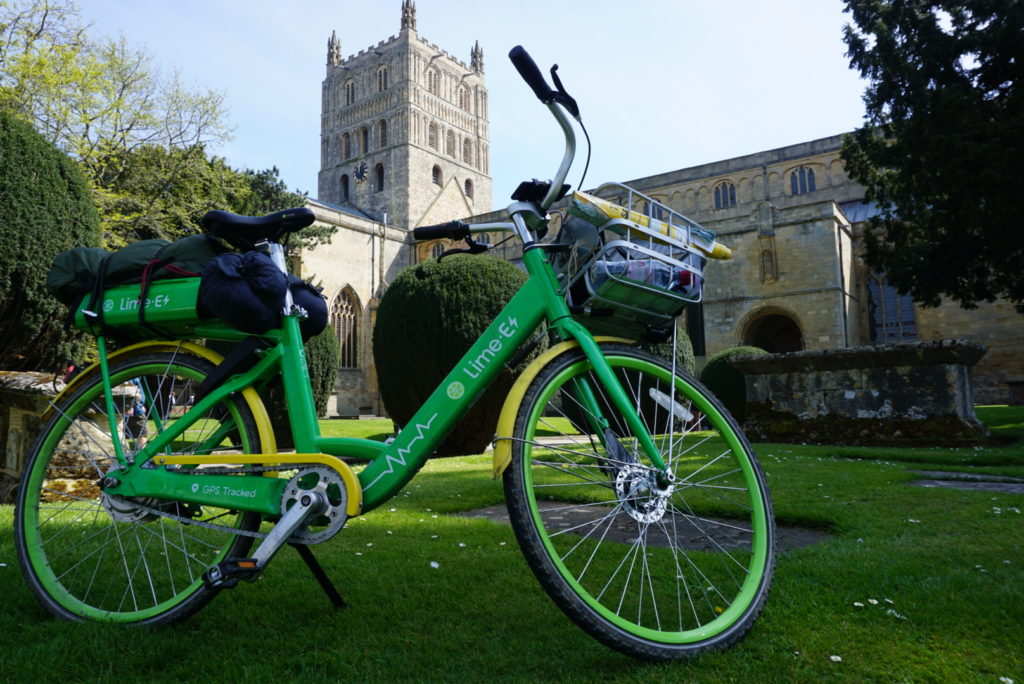 It was a beautiful sunny April afternoon, making it hard to imagine the blood stained history of the abbey.
During the War of The Roses and after the battle of Tewkesbury in 1471, some fleeing Lancastrians sought sanctuary within the Abbey walls, but Edward IV and his army forced their way in and massacred the Lancastrians so effectively that the Abbey was forced to close for a month for 'purification and re-consecration' or as we might call it… Cleaning.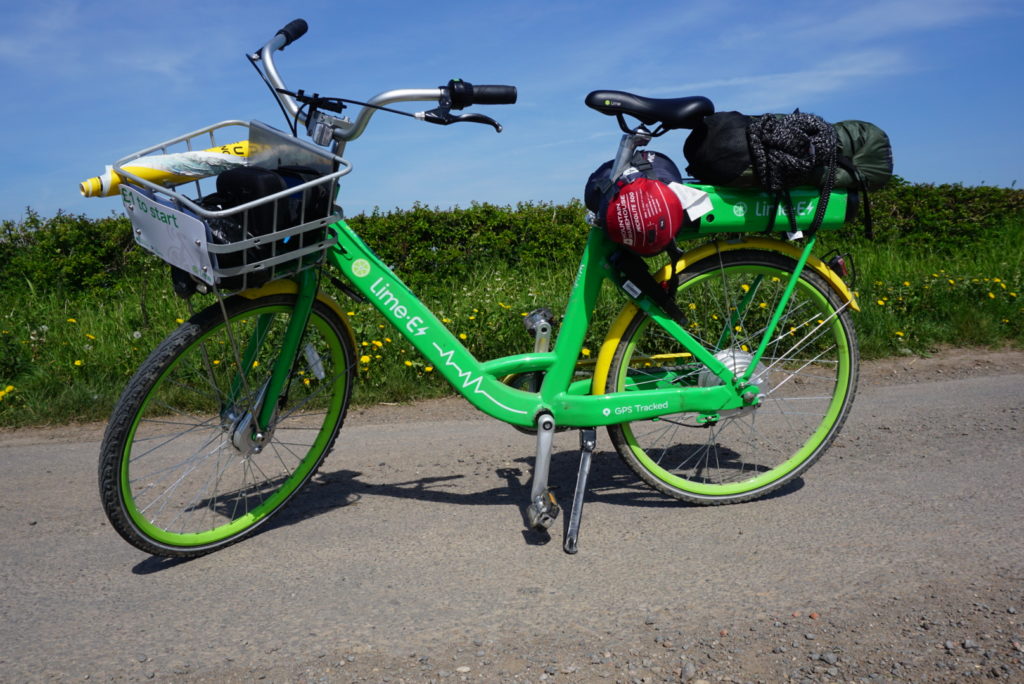 A few hours later and we rolled into Rowley Regis.
It was clear that my knee was having problems that weren't going away, so I bought a bag of ice and threw myself in an ice bath before we enjoyed some great hospitality, followed by the luxury of a soft bed for Magnus and a sofa bed for me – complete with an inquisitive grey hound who nuzzled me awake at his leisure throughout the night, which meant I could check that the batteries were charging.
Dogs always know.