We'd had a mix up with the train booking, so my sisters boyfriend kindly piled us into his car and drove us down to the start point in Lyme Regis.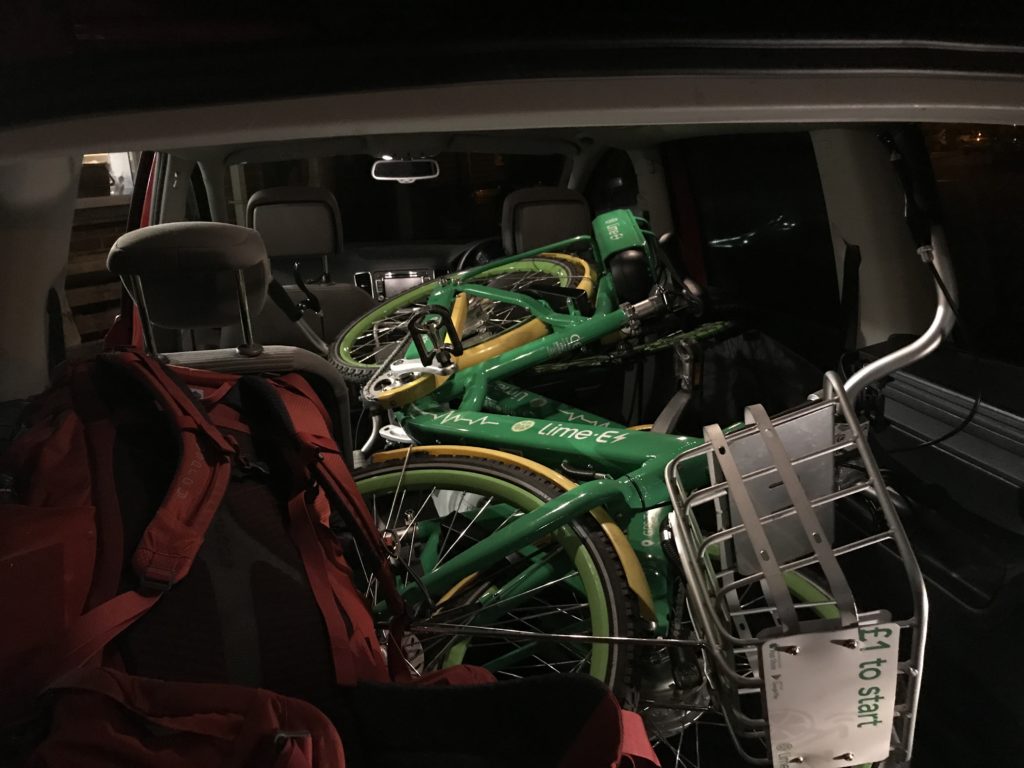 The next morning he helped us into our lime-green morph suits before waving us off up the hill, and on towards record-breaking success.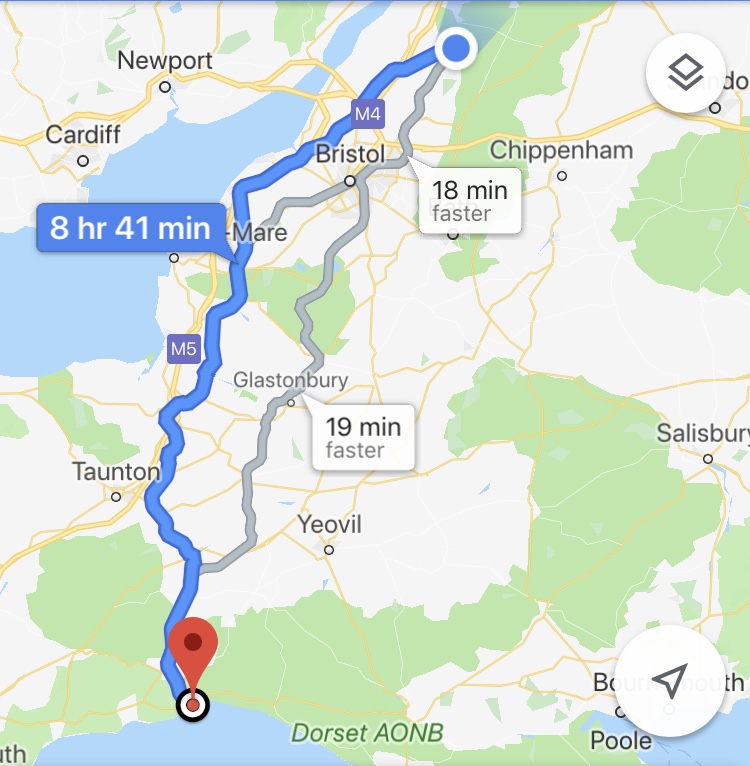 The weather was beautiful and Dorset flew by quickly, turning into Somerset, where we stopped for a couple of sandwiches and a cool pint of cider in the town of Cheddar.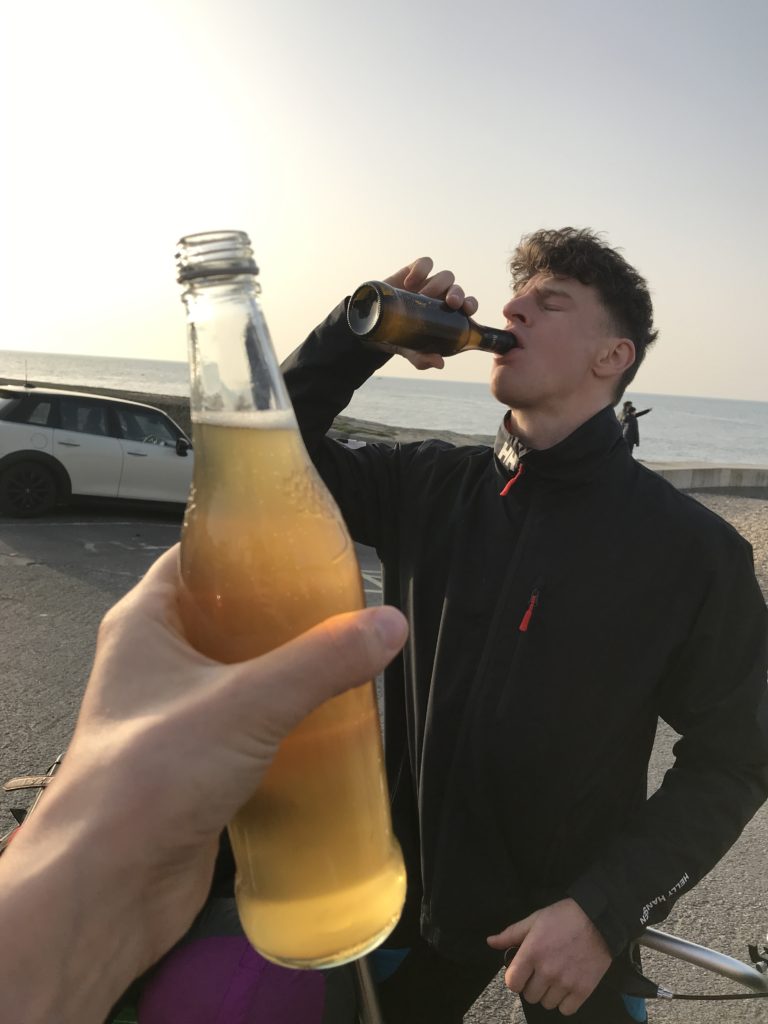 From here we avoided Cheddar Gorge and headed for Bristol, passing through in the early evening – determined to reach Gloucestershire before the sun set.
Magnus seemed in fine athletic form, but my method of eating more pasta and going for a couple of runs didn't seem to be having the same results, so I was frustrated when my left knee began to seize up on day one, but figured that it would pass as I got used to the long riding days.
98 miles later we climbed the hill up to Wotton-Under-Edge and called it a day, hobbling into a pub that allowed us to make a temporary base camp and kept the cider flowing for 6 hours while we waited for the bike batteries to charge.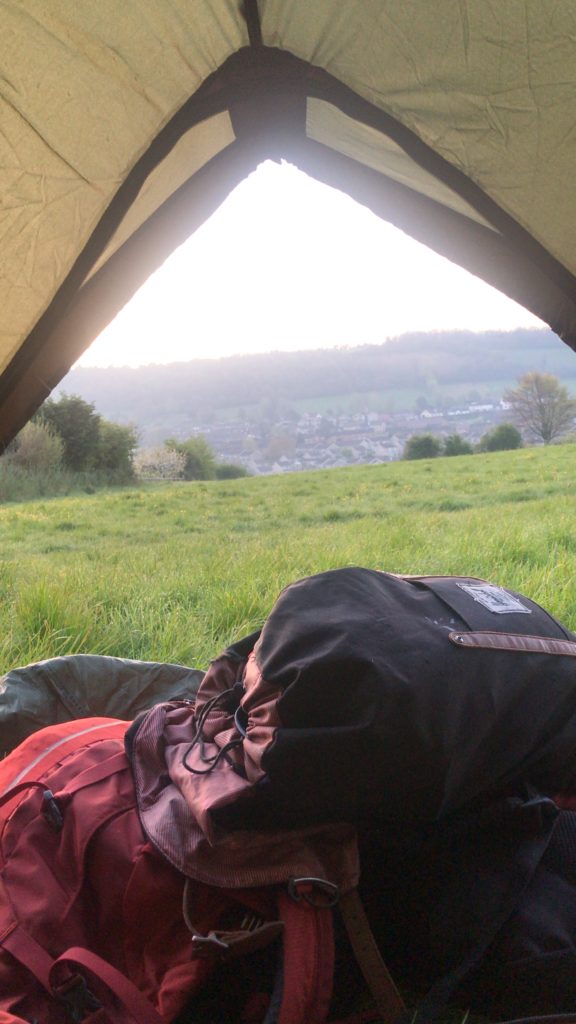 Next morning we woke up in a field at 5am, packed up and set off for Birmingham.