After 2 hours heading west on a train from London, Bristol happens.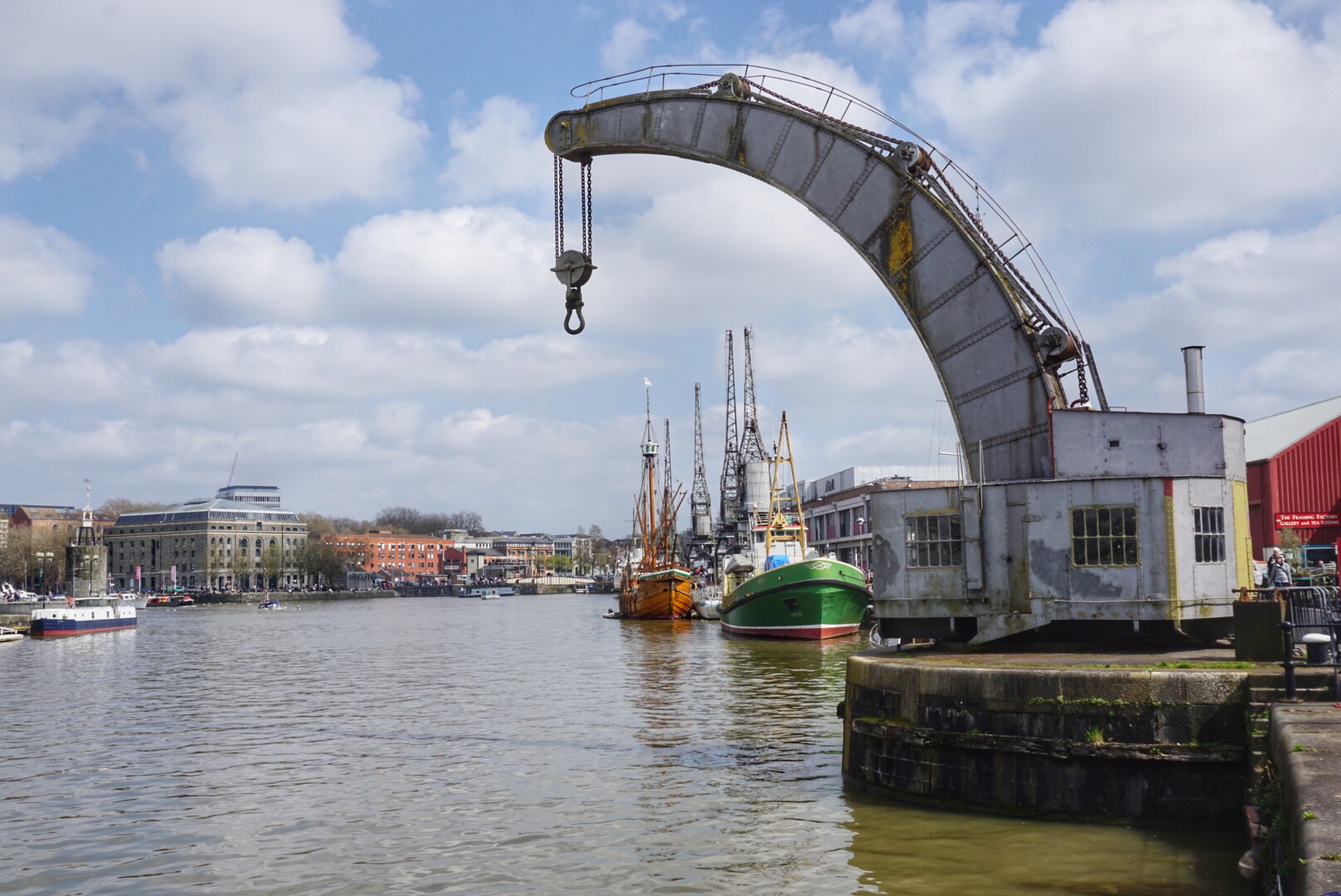 This week I was catching up with my girlfriend, who drove down early on the Friday with Fuggle (recently neutered and not pleased).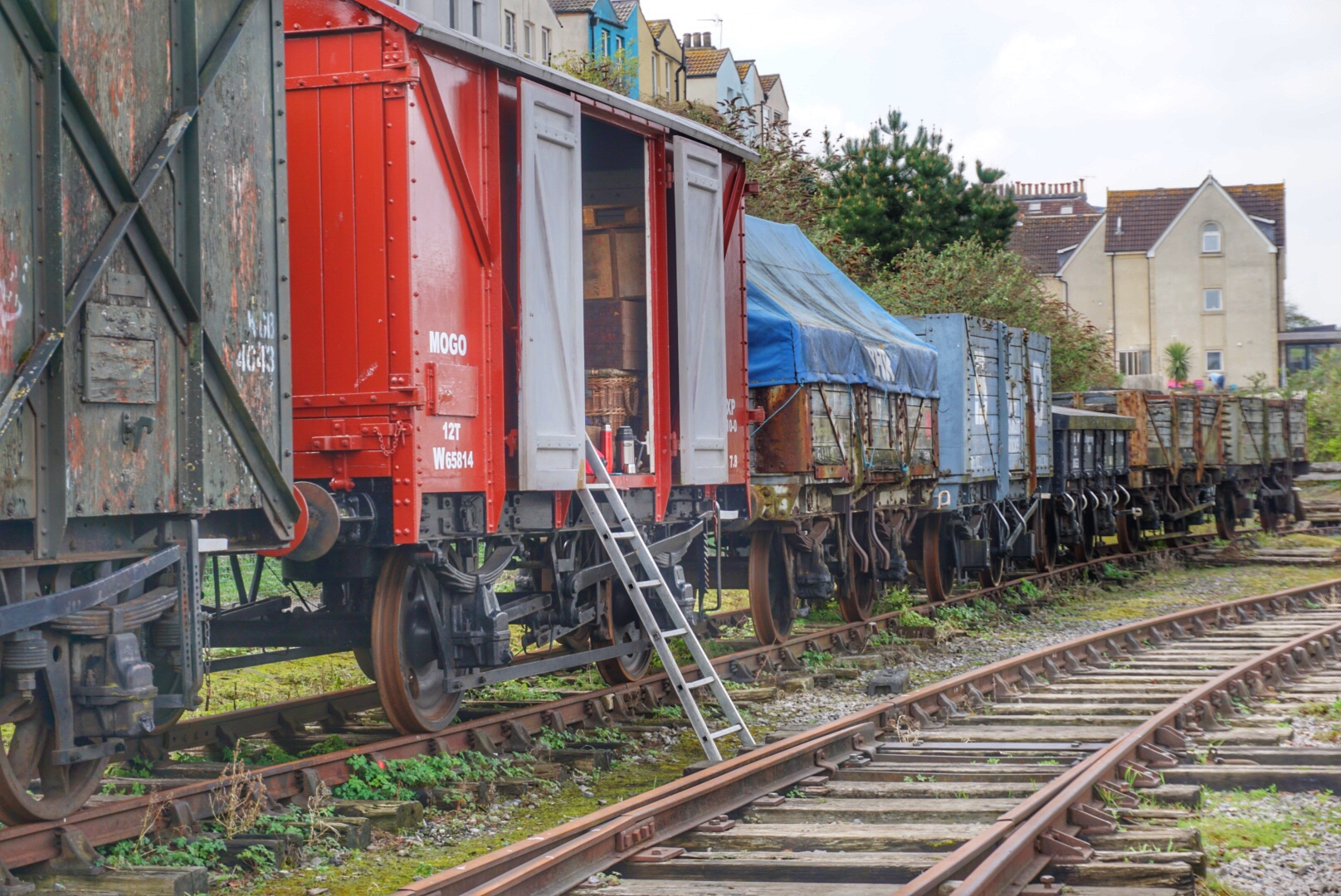 The city borders North Somerset and South Gloucestershire and hosts a number of cultural and historical features that draw in hundreds of thousands of tourists each year – many of whom also chose to visit this weekend!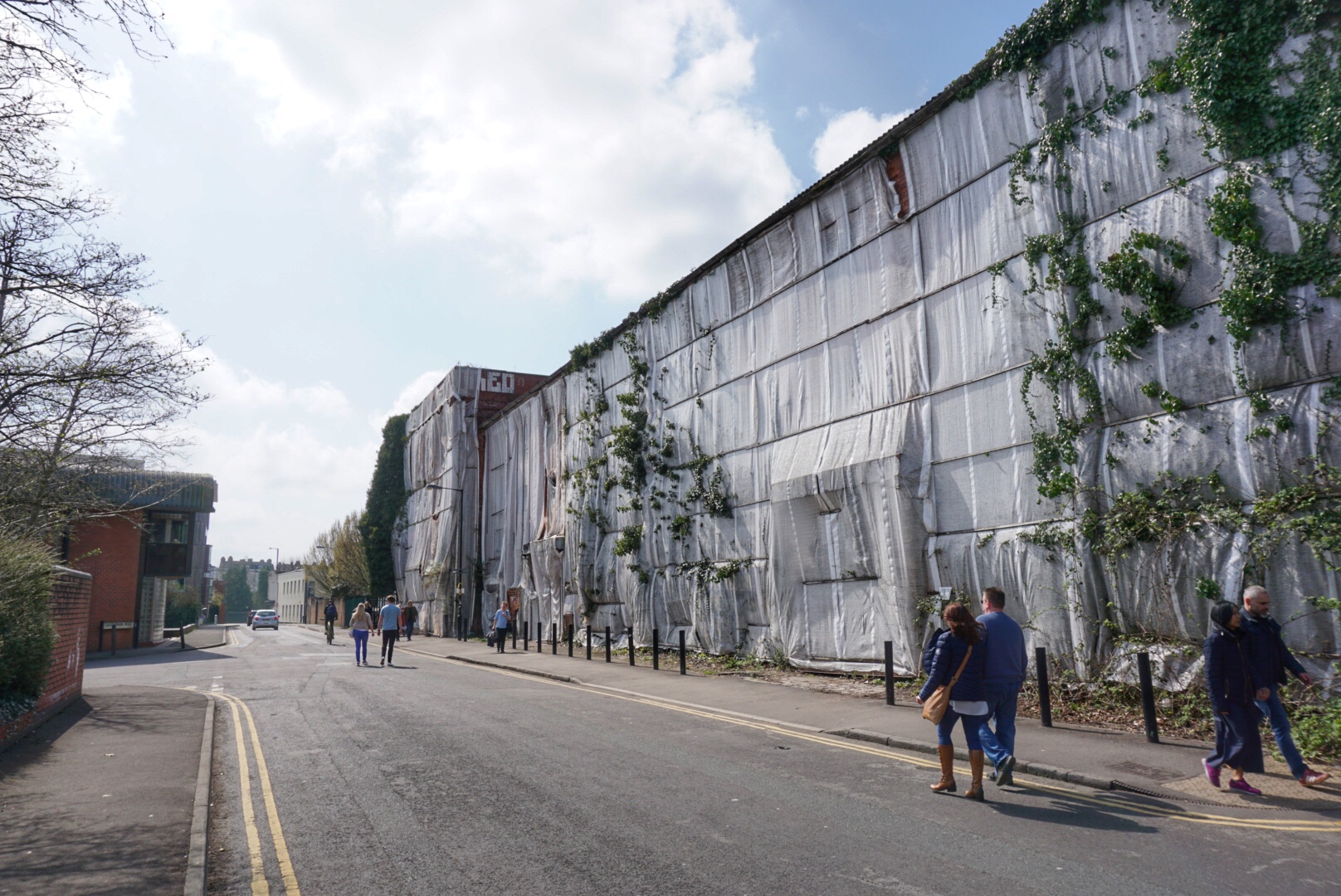 It's worth saying that the city is beautiful. We first walked down towards the old harbour – the sun was out so I officially called t-shirt weather as we wound down past the afternoon drinkers and the bands playing by the river.
The old harbour is filled with pretty boats and features the original steam-powered cranes, as well as other dockyard equipment that loomed over us. A nice touch is the steam train that (slowly) trundles people from one end of the harbour to the other, complete with uniformed conductors.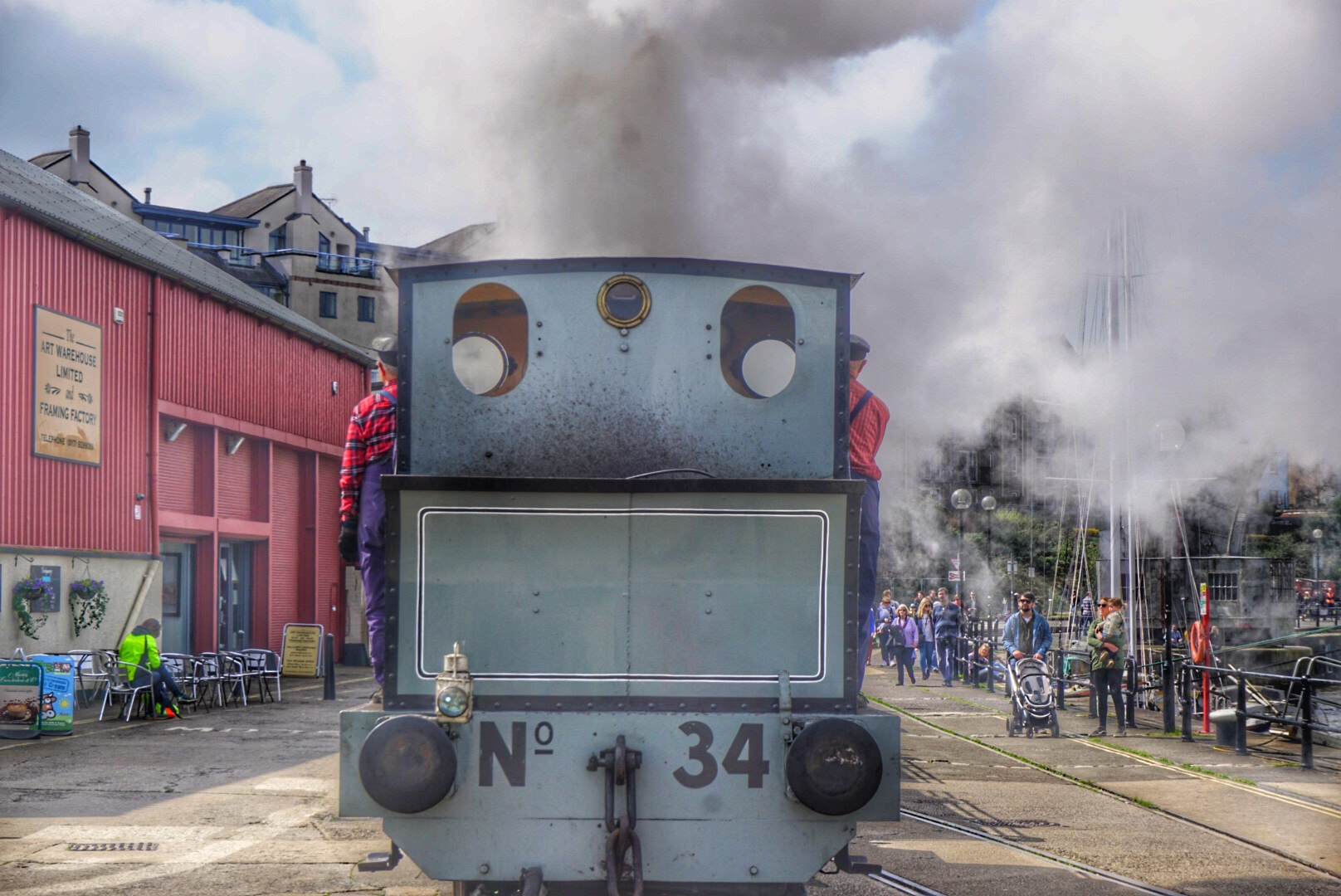 Some of our group went off to see the SS Great Britain, a retired passenger ship that is dry docked in the old harbour – they weren't dog friendly so we branched off to explore elsewhere.
Crossing the river, it was impossible to miss the padlocks with love messages written on them attached to the railings. Mostly I think that this is a tacky thing to do, but I had a lot of time for Tracy and Phil's public display of love and loyalty for Wilko.
They do the best prices!
Next we cut up to Cabot tower, which sits at the top of Brandon Hill in a public park.
I started complaining that we'd probably have to pay to walk up the tower, when we saw that there was no admissions gate or attendant… because there was no charge to climb the tower – it is free – a free attraction – Complimentary/Gratis/Unrecompensed – FREE (and dogs are allowed)
The platform at the top gives you great views out over the city, which I didn't photograph very well: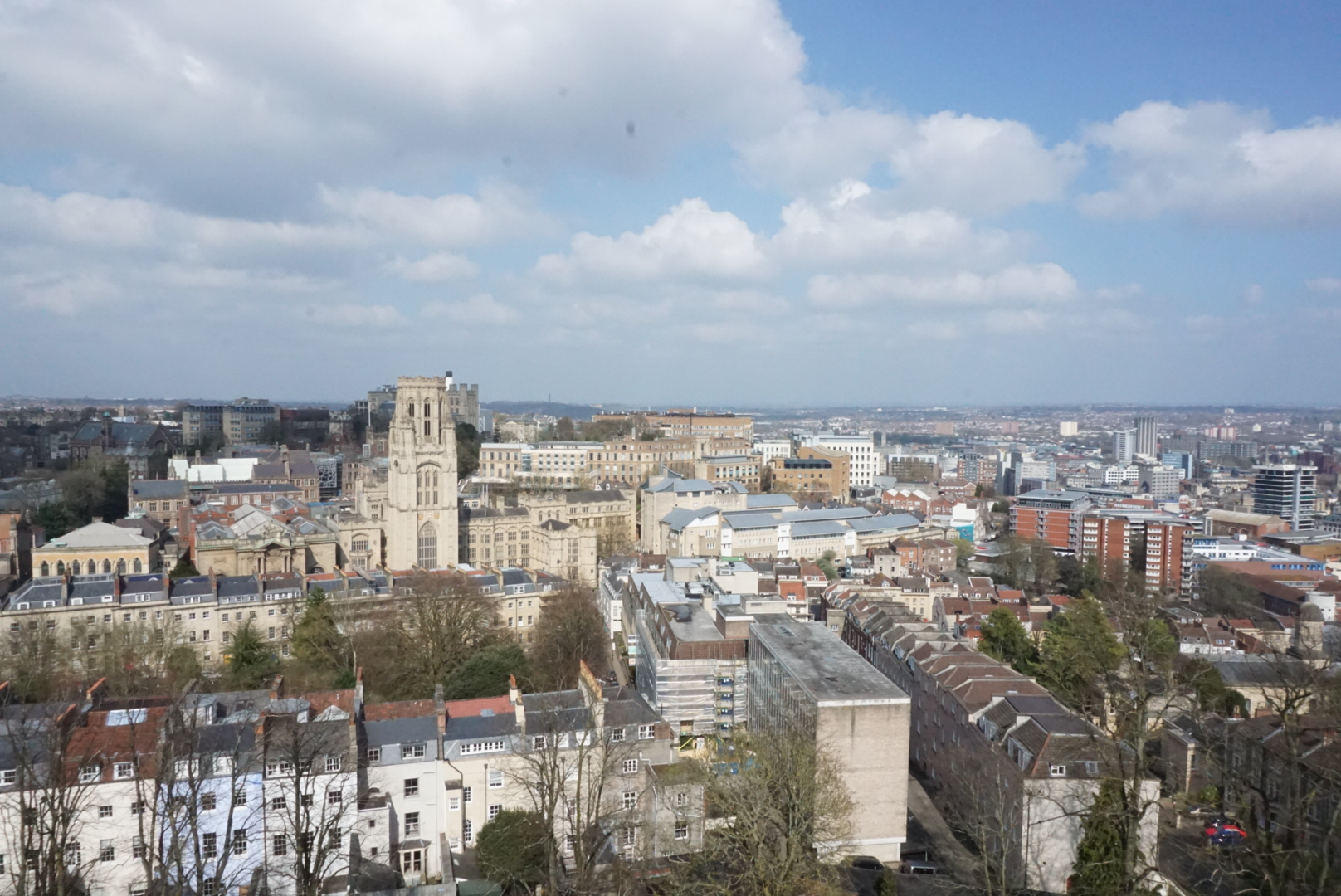 In the evening we ate at the Za Za Bazaar – an all you can eat buffet inspired by asian night markets, with big neon signs and dangerous amounts of food.
5 plates, 2 ice creams and a teary attempt at some jelly later, I limped out of the food hall and headed for the car, which I swear sagged in the middle when we all climbed in.
Back at the hotel Fuggle watched me collapse, groaning, on the bed.
Throwing me a look that only said one thing: