For my final trip I decided to go back to the start (kind of).
Ben Nevis was supposed to be my first trip way back in January 2018 but I didn't go due to a last minute change in plans.
So when my sisters boyfriend said that he was up for the walk I jumped at the opportunity and before I knew it my sister had organised the whole thing and packed us and her kids off to a little lodge just outside Fort William for a long weekend (because she's amazing).
But let's start with the first challenge of the weekend… 12 hours in the car with this playing in the background to keep my 2-year-old nephew entertained… I'm including this picture as a public warning and NOT to encourage anyone to watch this show… EVER.
After an hour and a half of monotonous, polyphonically-remixed nursery 'crimes' I had to demand that they pull the car over so that I could go and silently scream into my hat! If it were a method for interrogation, I would have confessed to everything – especially the things that I hadn't done… If I'd had any kind of cutting apparatus I would have pruned my own ears just to make it stop – I truly consider this journey to have been one of the biggest challenges of 2018 – for all of us.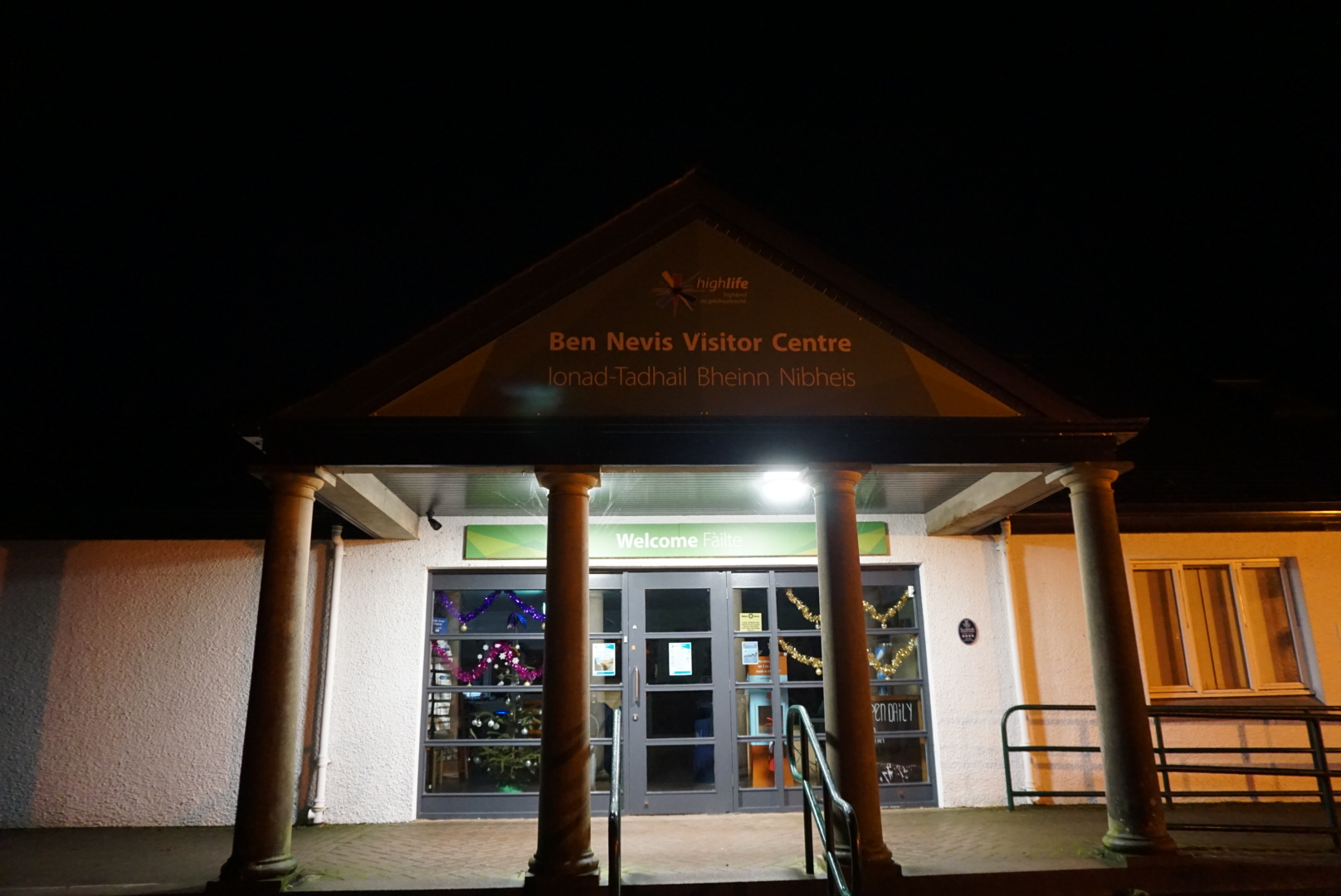 The next morning Dan and I set off before first light so that we would have plenty of time to get to the top of Ben Nevis – a name that directly translates as 'Venomous Mountain' – and back in time to catch the pub.
My camera wasn't having the best time without proper light but it was nice to see the landscape open up as the sun began to rise.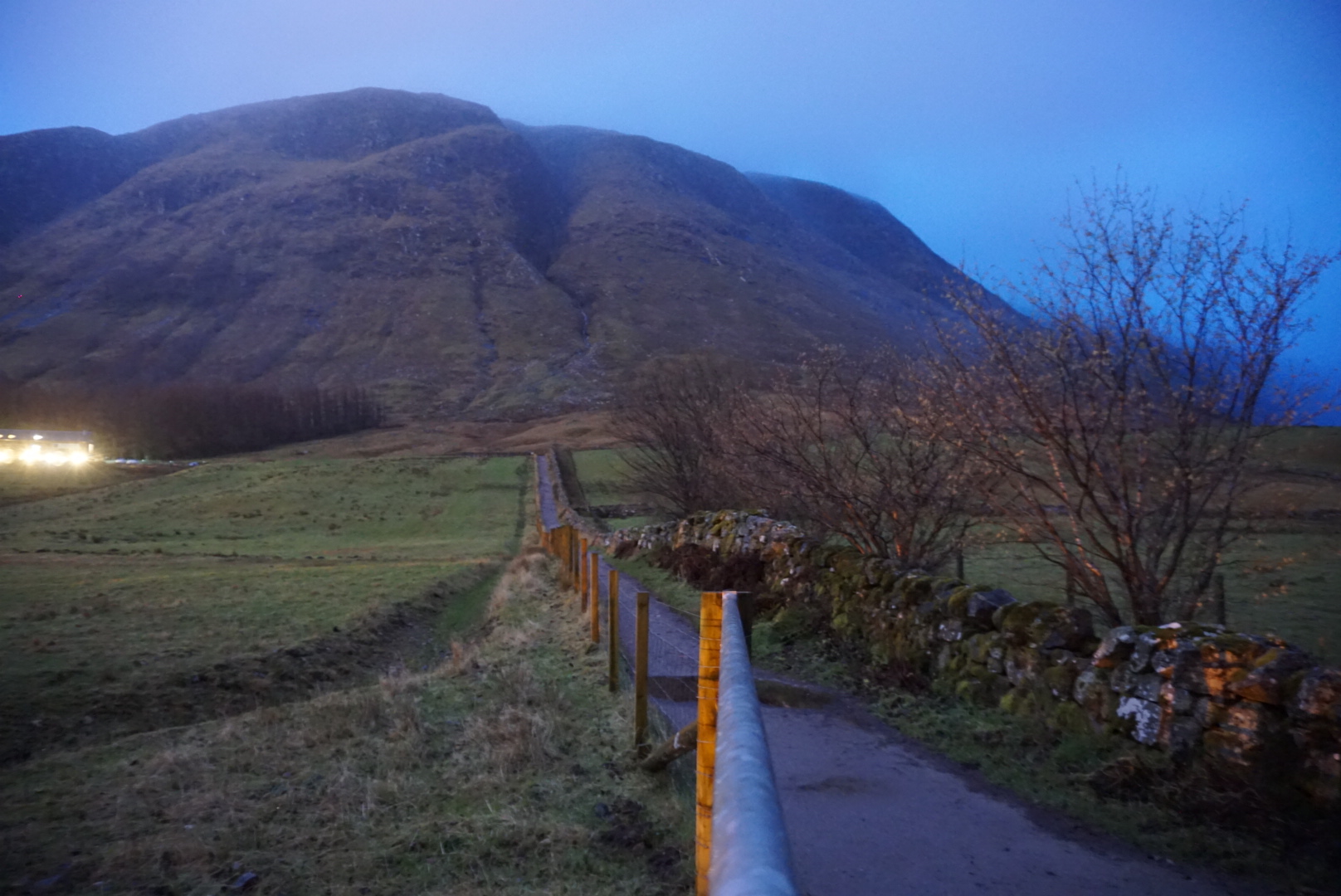 We were easily the first people to set off and made good time up the first part – there is a loch half way up the mountain but we couldn't see it for the fog so we pressed on to the 'zig-zags' that took us up to the top.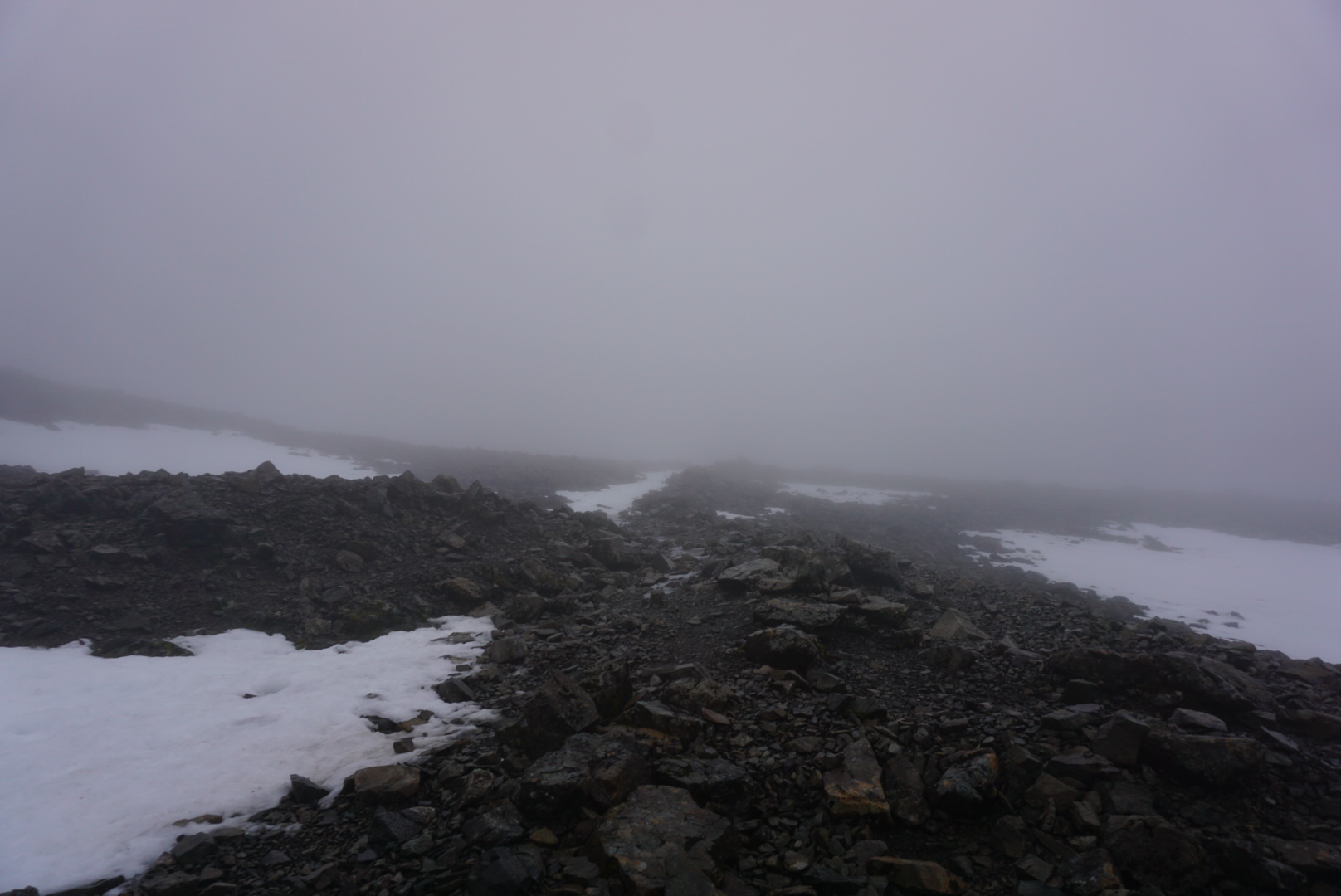 Visibility was pretty poor, but it's always exciting to see snow – no matter where you are. Sadly it didn't quite justify cracking out my crampons which remain untouched for 2018 but we had a pretty good time in the snow (and a couple of slips on the ice!) on the way up to the summit.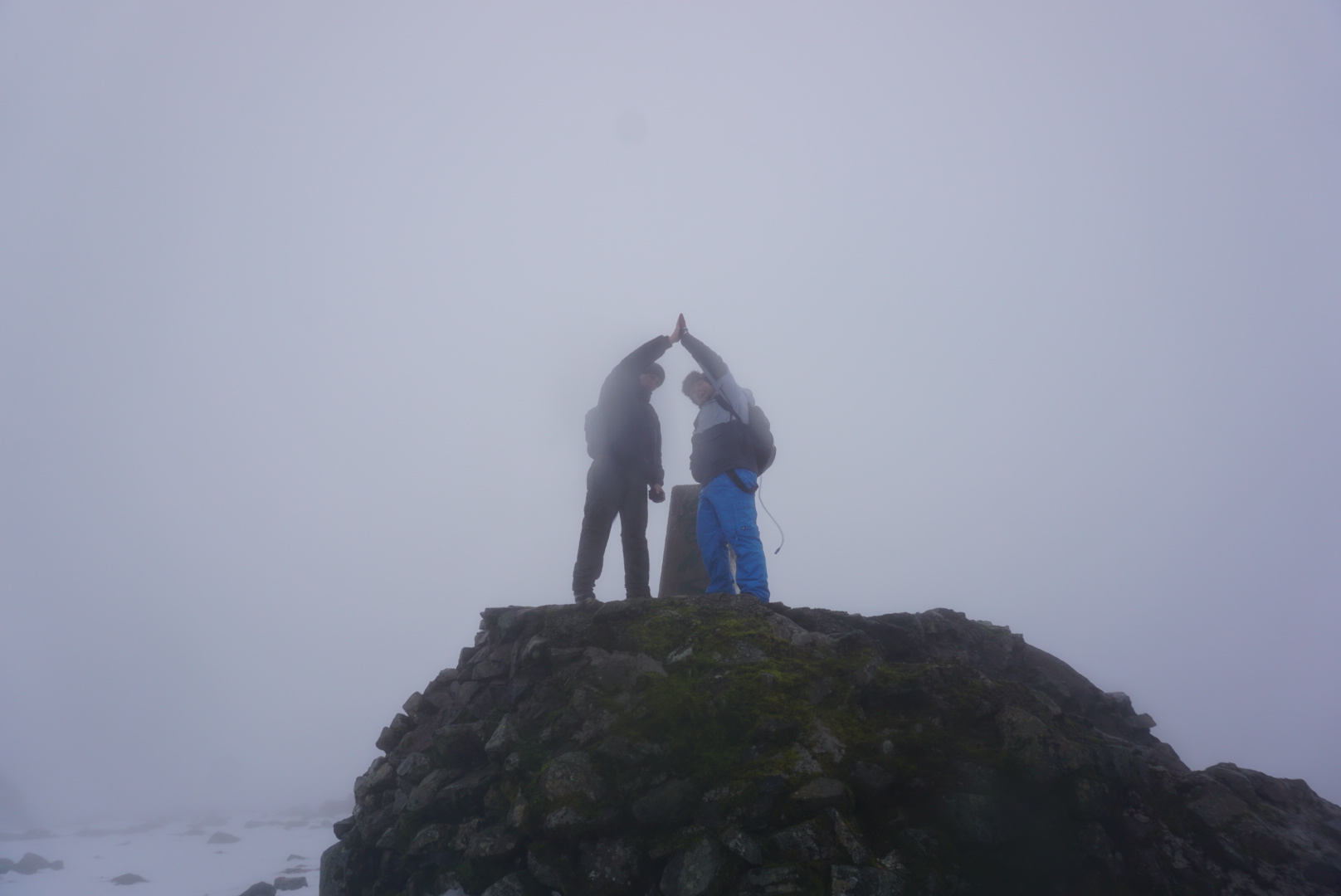 We summited at about 11.45am and immediately headed off to find the winter Geocache that sits at the top of Ben Nevis, before heading to the trig point for a celebratory high-5 picture.
As we were waiting our turn to climb up for a picture a solo-walker was snapping photo's of herself on her phone so we offered to take one for her, which she responded to gratefully by pulling a bottle of imperial stag whisky from her pocket and passing it around before we all crawled into the emergency shelter and split some lunch.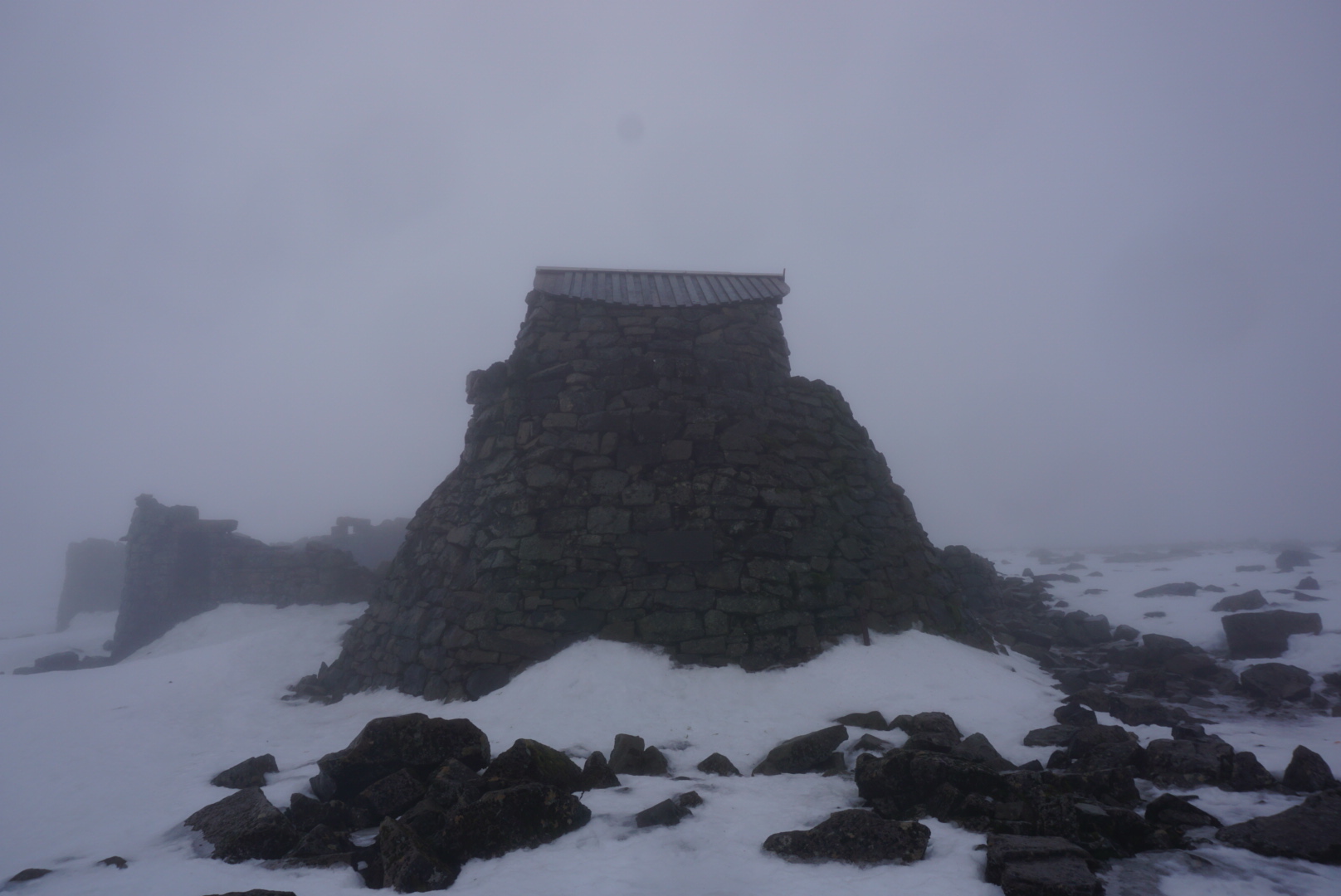 A few more sips of whisky, half a pasty and some chocolate later we began walking back down – Dan got to make use of his crampons but I just slid down on my arse like the delicate flower that I am.
On the way down the fog lifted and we caught sight of the loch. My new whisky-producing-pal and I decided that it would be wrong not to throw ourselves in it – while Dan decided he'd be happy to simply snap photo's of us idiots from the side, so we prepared appropriately…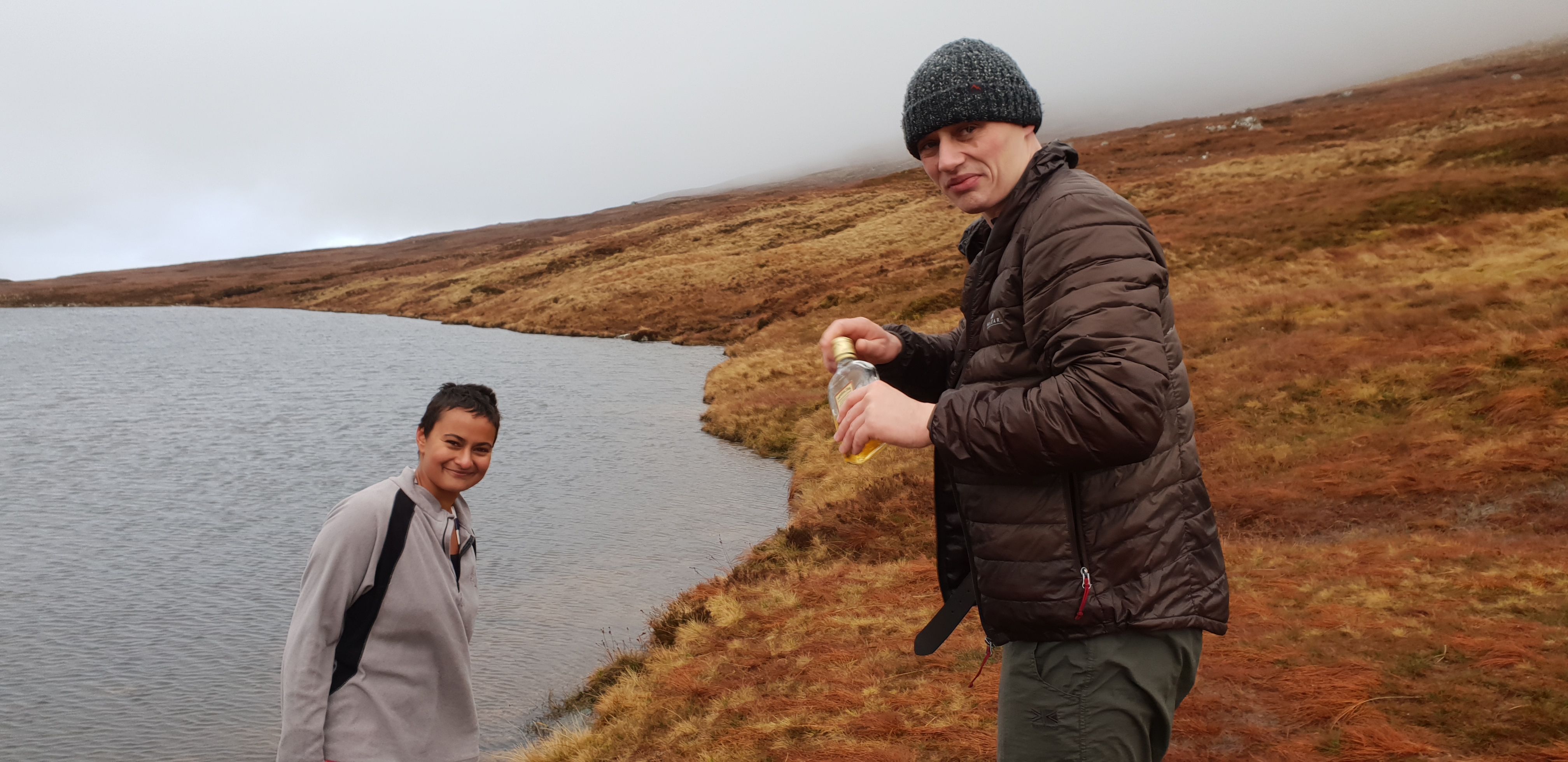 And hopped in.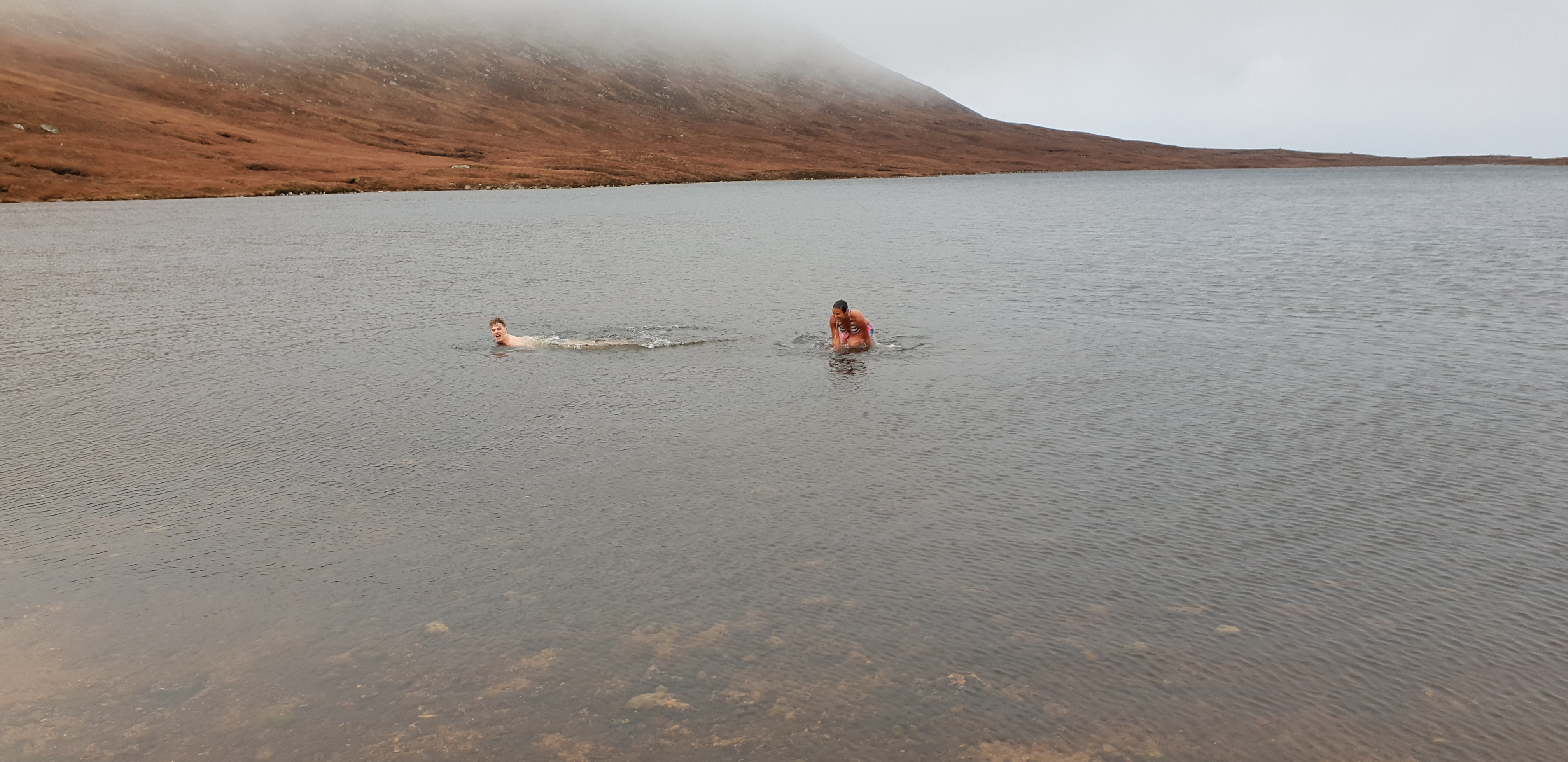 20 minutes later we stepped triumphantly into the Ben Nevis Inn at the foot of the mountain and started a whole new ascent through the their range of beers.
It's always good to have company on a trip – thanks to Dan for coming with, I'm certain that he will have something to say on his blog – which is well worth checking out HERE.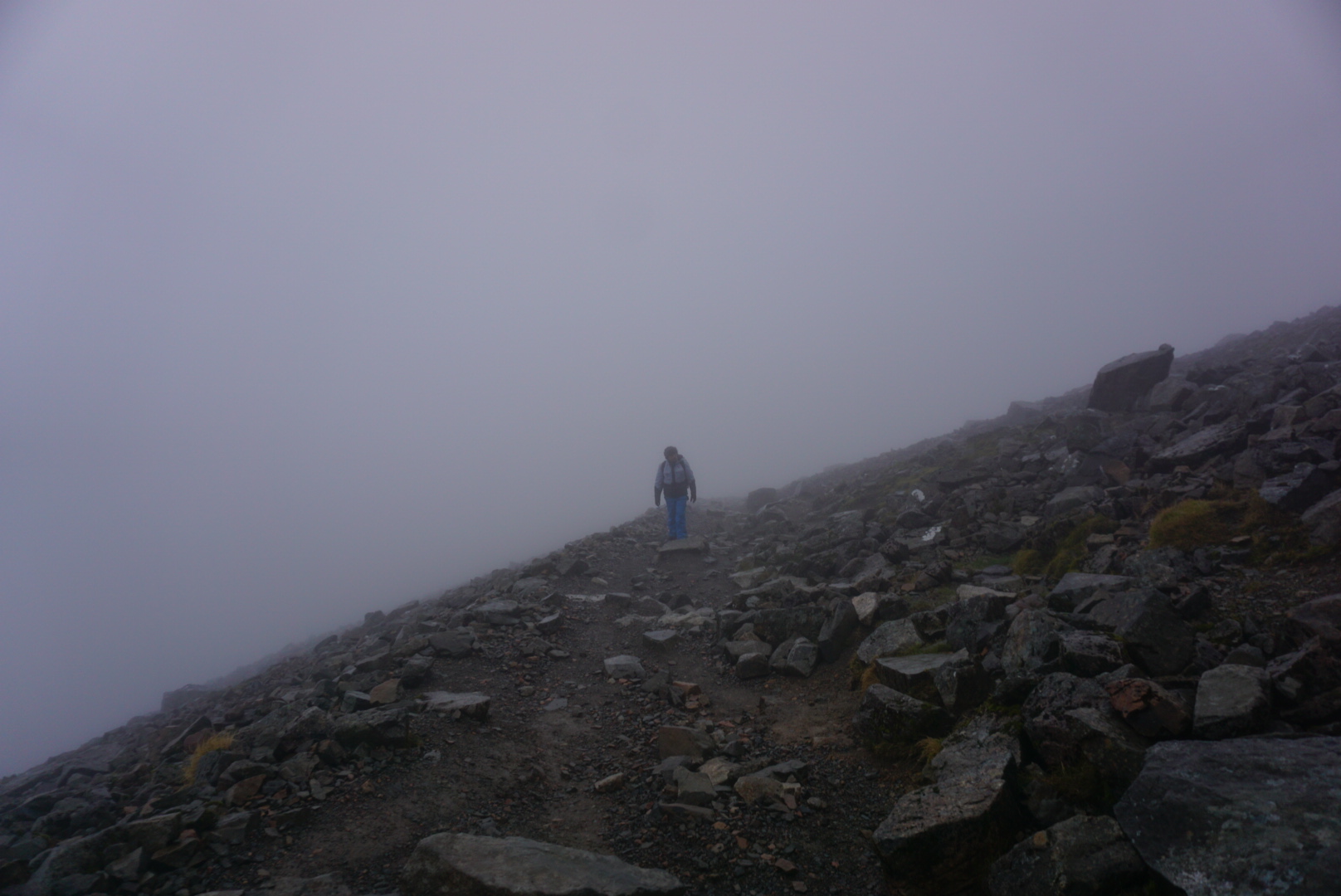 This marks the end of my 52 week challenge – it's been amazing; terrible; difficult; odd; tiring; energising; expensive; painful; enlightening; restrictive; disruptive; wonderful and (most importantly) an adventure – made possible by the support of a not-inconsiderable number of people who I am immensely grateful to for entertaining my stupidity and helping me reach the end of 2018.
The End.
---