This week was my birthday and I've wanted to stay in a Shepherds hut for ages, so I splashed out: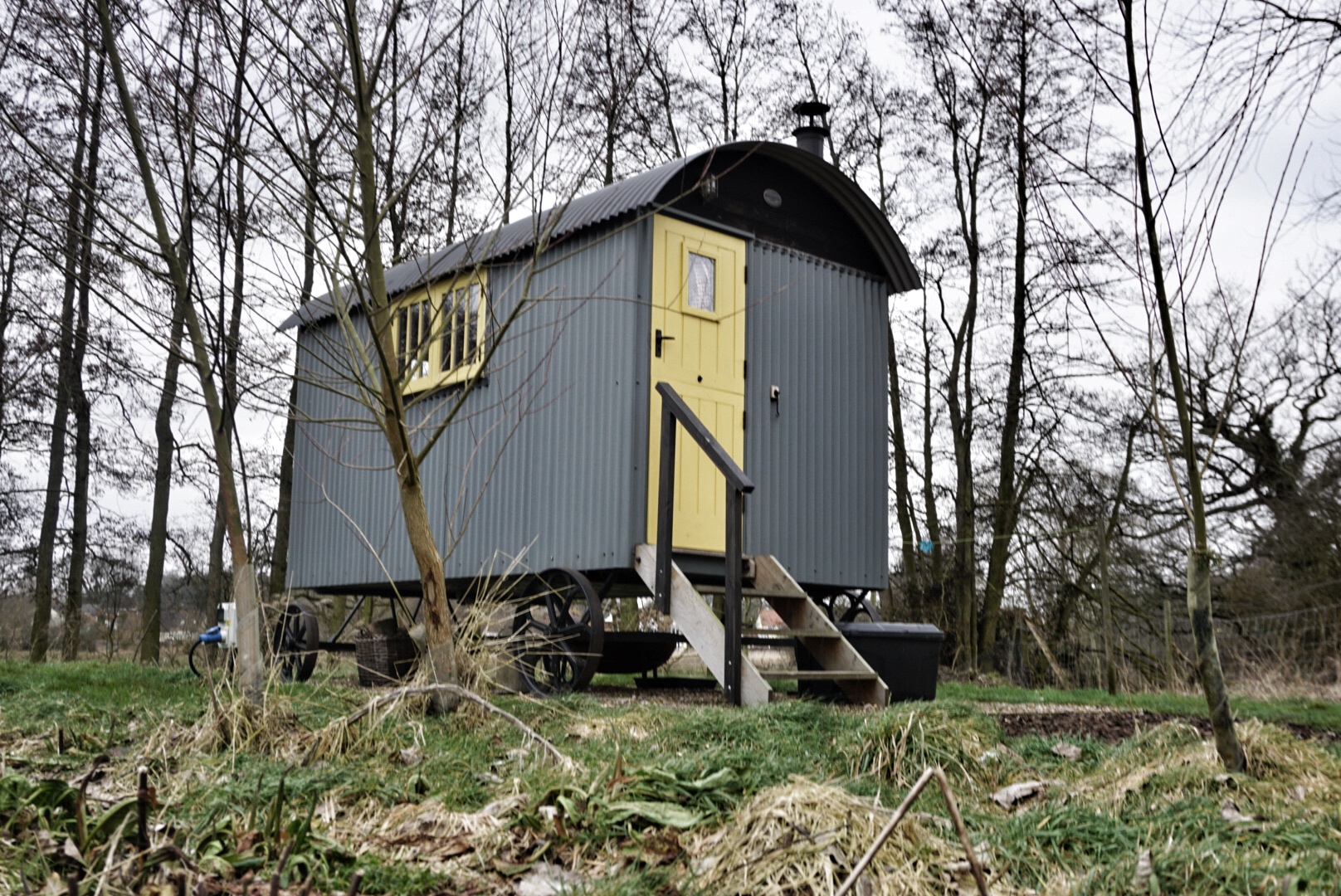 This is clearly a tin hut, and the the 'Beast From The East' had returned (although it was dubbed the 'Mini Beast' this time) so we were expecting to freeze. But the tiny little wood-burner was incredible and eventually I had to open all the windows to avoid overheating (sorry global warming).
The main issue was leaving the toasty warm cabin and going outside, Fuggle just didn't want to do it. Despite his cute attempts to hide under the duvet, we buttoned him up in his little jacket and dragged him out anyway, walking from Middleton to the seafront at Dunwich (almost).
The walk was kind of bleak, but pretty and in Suffolk (again) so very flat!
I accidentally booked for us to stay ten miles from Orford (last week) and next to a village called Yoxford!!! I've done some research and next weekend I'm going nowhere near Suffolk or anywhere O*ford related.
The scenery got more and more lovely the further we walked – taking us through meadows and past this harvested corn field: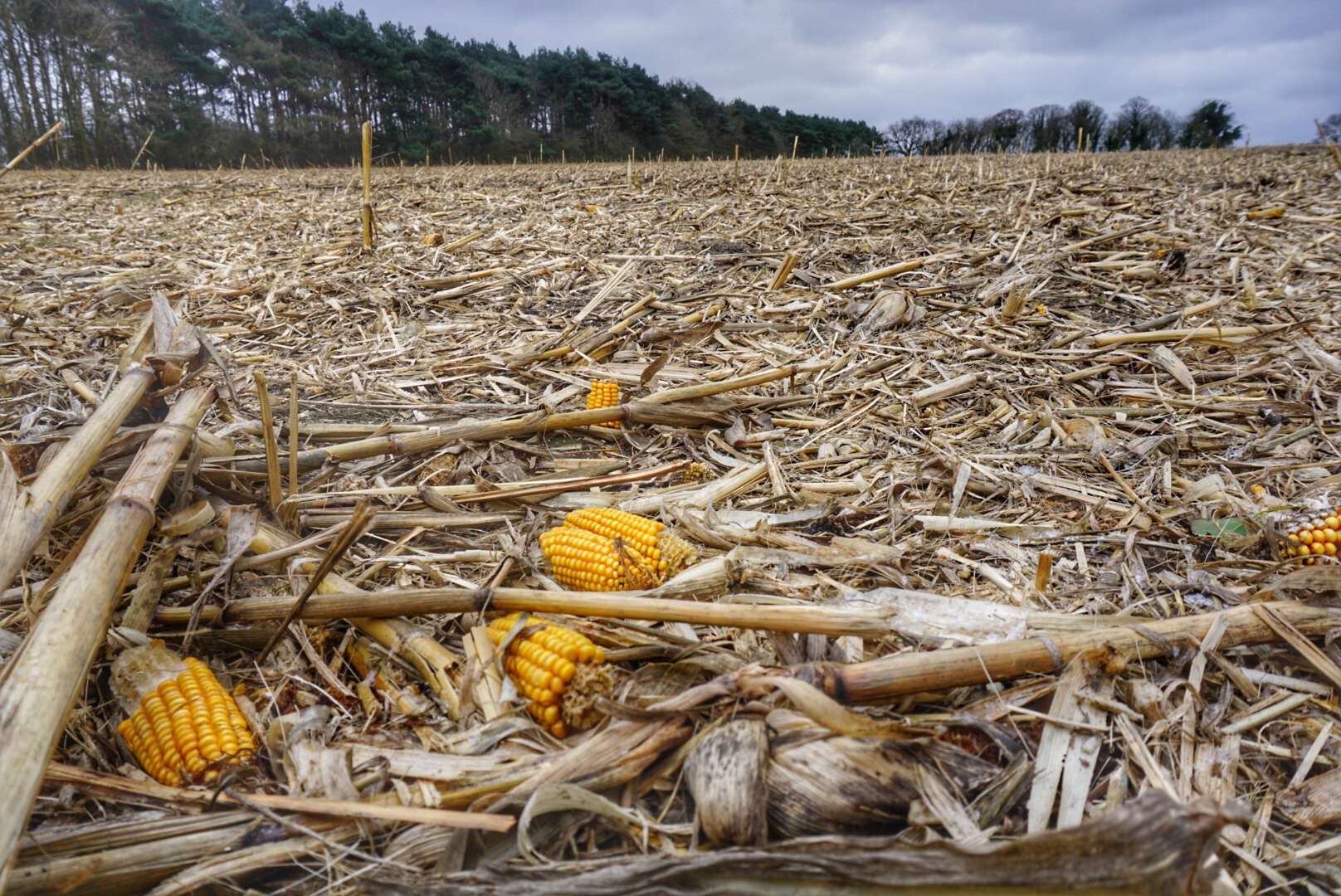 The corn was SO tasty (kidding).
I had to carry the puppy whenever we came to a puddle, he hates water after a rogue wave wiped him out in Brighton last year.
Poor guy, but look at his little face!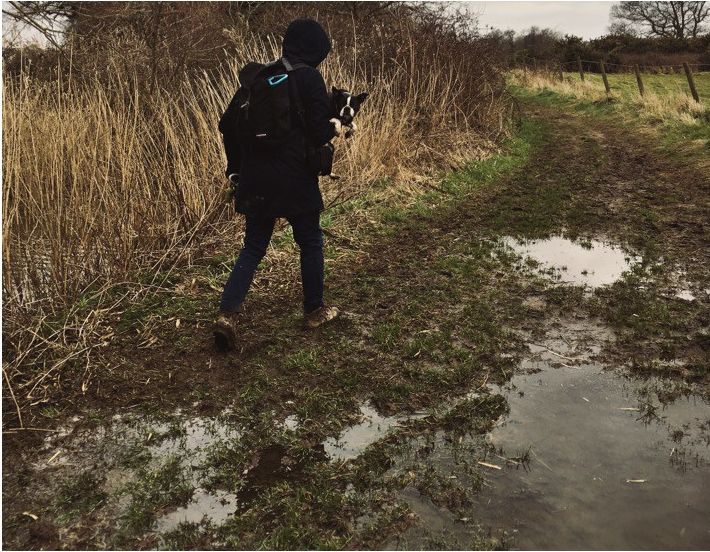 Shortly the wind picked up and my heart was hurting at the sight of the puppy's little shivering legs, so I turned us around before we had even reached the sea and we piled back into the shepherds hut for tea and cake.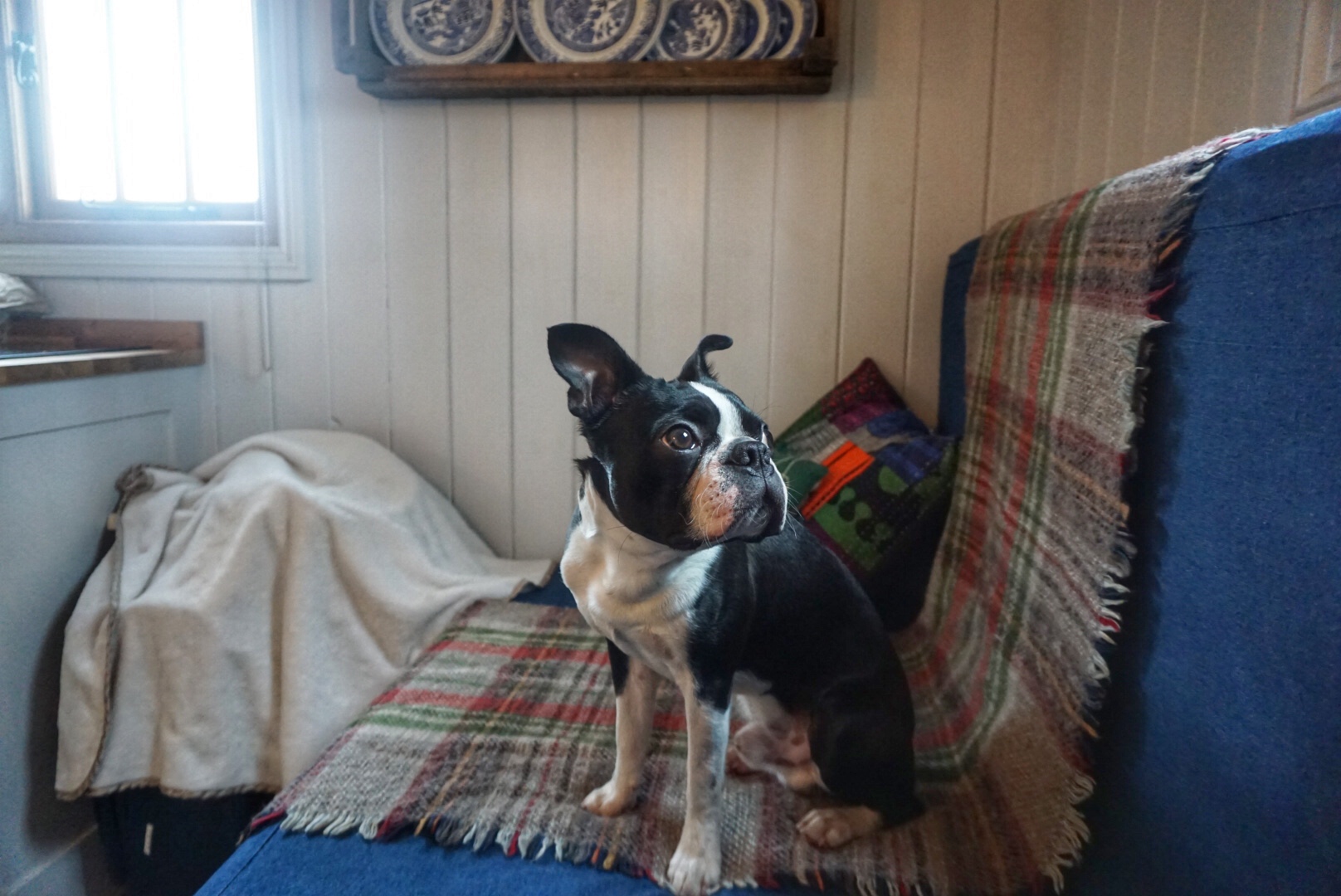 That evening we had dinner at the 'Bell Inn' in Middleton – which you can book HERE.
Neil, the shepherd hut host, was great. He loved Fuggle and sorted us out with a generous breakfast basket, topped off with some epic flapjacks. Everything was well thought out in the tiny space, and we were sad to fold away the bed for the last time on Sunday.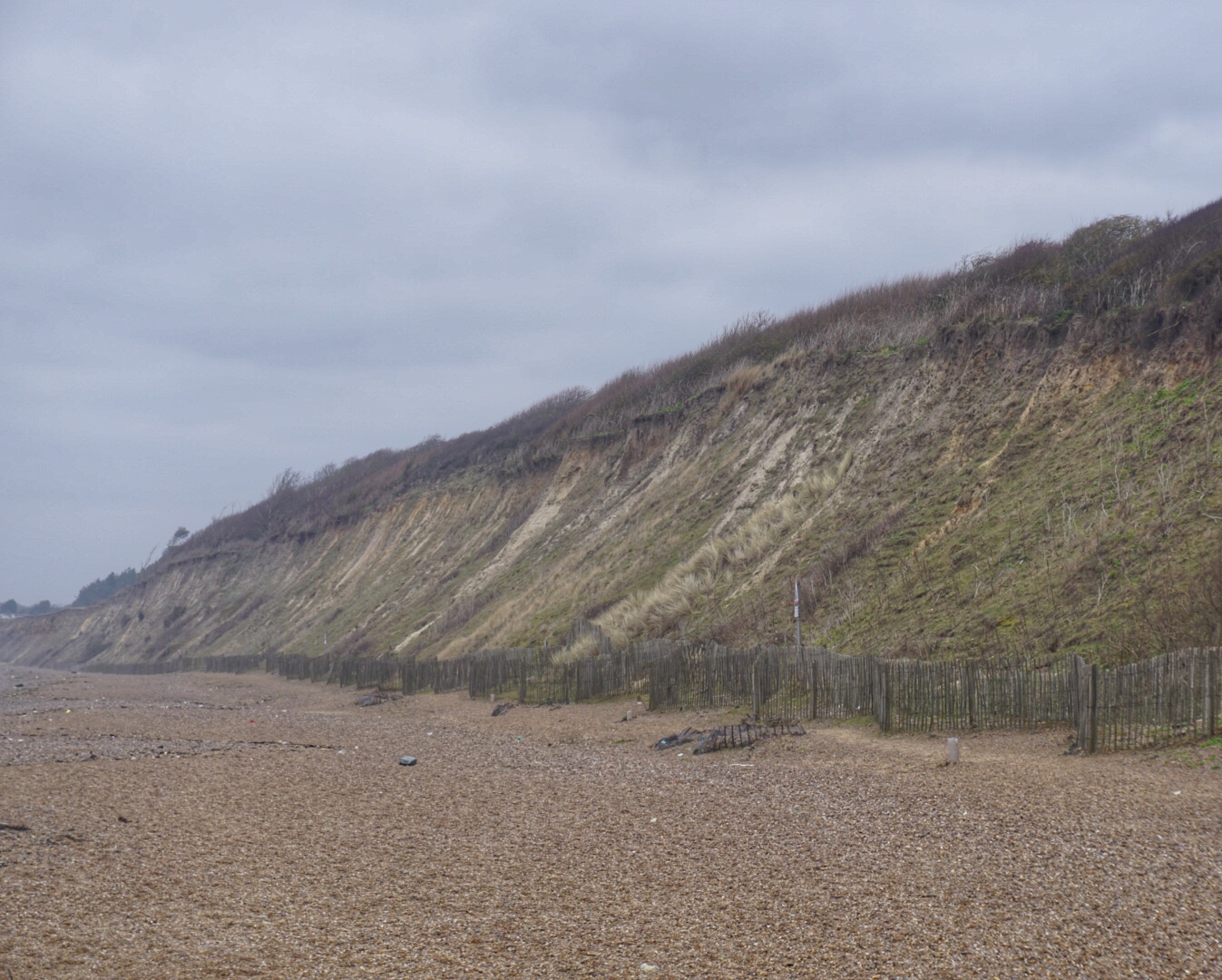 We drove down to the sea for a short walk before we left. Fuggle didn't last long outside, so we packed him back into the car and I took five minutes to stand facing out to sea while the 'mini beast' hammered me with cold, fresh air.
Cheeks burning, I climbed back in the car and headed home.