Last Friday as I left work someone asked where I was going this week.
I hadn't planned anything, so I mentioned that I might head to Essex in search of some country air.
A colleague suggested Southend and before I had stopped to think, I came out and said that I wouldn't go there because it's a dive…
'It's a dive' is a bit of a nothing phrase… It comes across as a non-explicit and arrogant way of suggesting that Southend (the home town to 177,900 people) is not up to my standards and therefore not worth the time it would take me to visit – the problem with my poor choice of words was that one of those 177,900 people was stood next to me when I said it, his whole family is from there and unsurprisingly he wasn't happy to hear me dismiss it so disingenuously.
So on Sunday, I took a trip to the sea-side to prove myself wrong.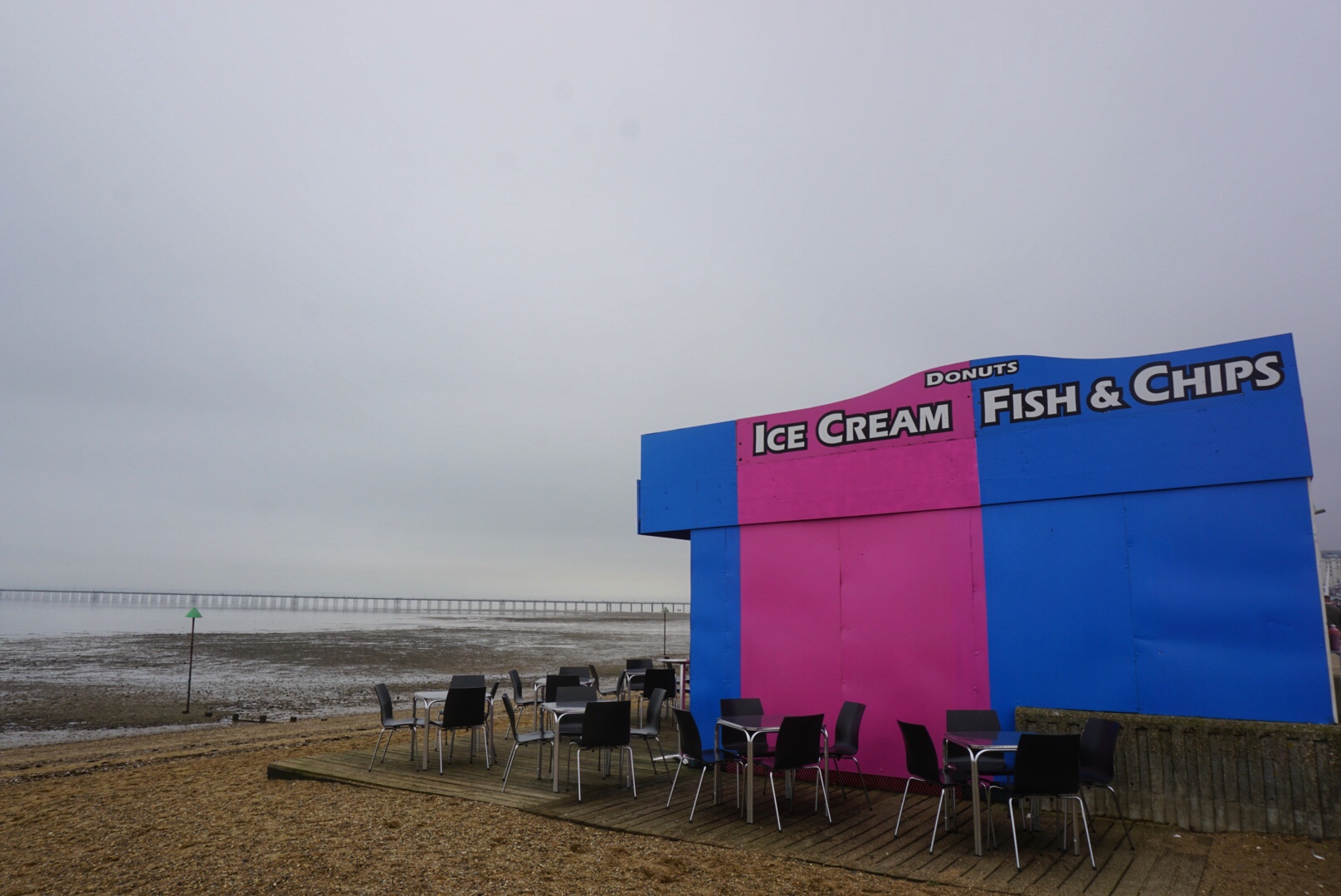 Southend-on-Sea is around 38 miles from London and took me 1 hour and 20 minutes to get to in the car from Peckham. It is home to the worlds longest pleasure pier, and accommodates tourism trade that exceeds a value of £200million a year – not bad for a little patch of coast that started life as a poor fishing town and went on to reinvent itself as a hub of telephony, finance and now leisure.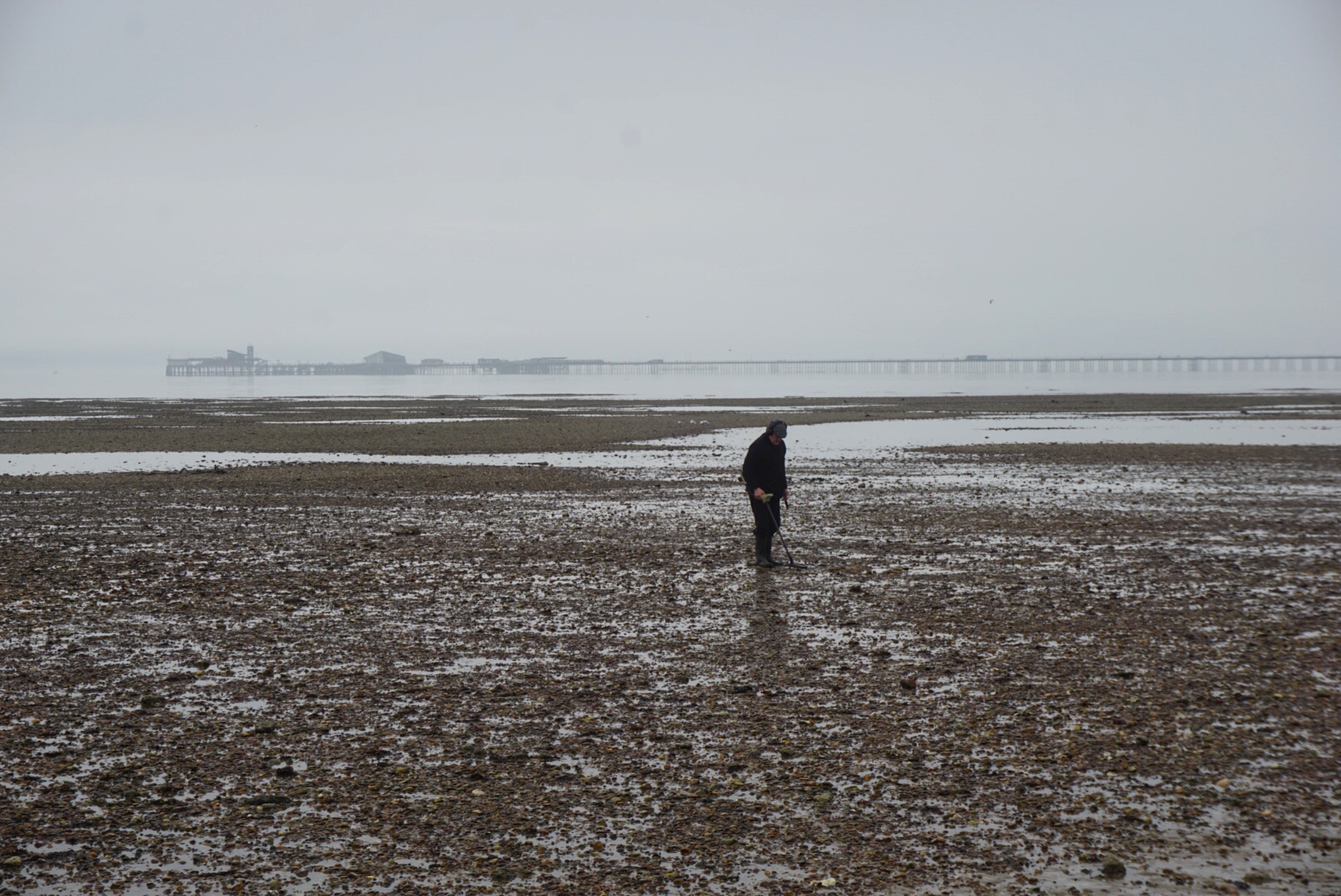 Parking out of town (so I didn't have to pay) the first person I encountered was a metal detectorist – scanning the beach at low tide for trinkets and treasures (ring pulls and buttons).
Heading towards the pier, the houses gradually turn to miniature golf courses, a range of colourful arcade centres, and bars and hotels.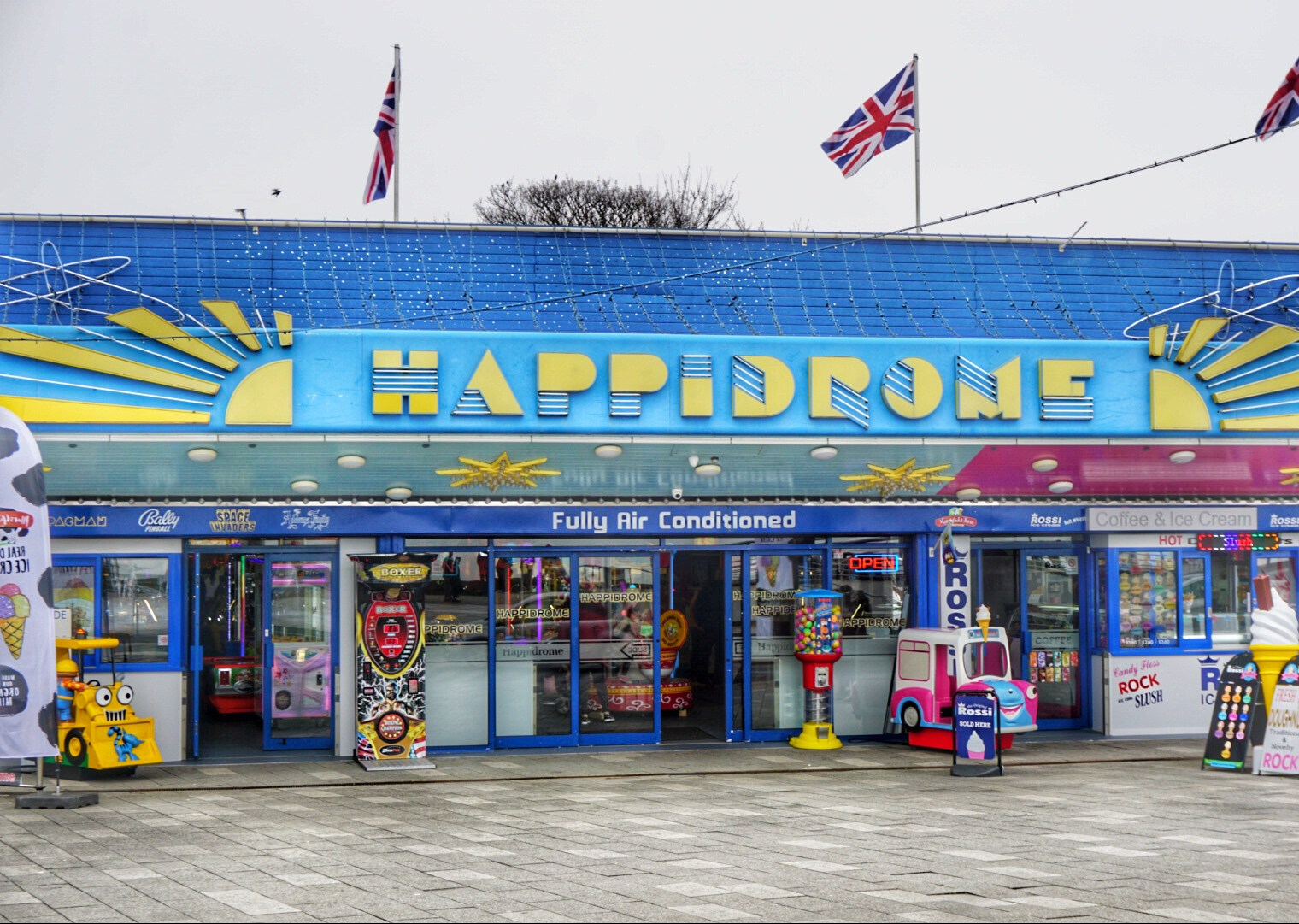 To give this trip some extra context, I came to southend 6 years ago for the first time and ended out cornered by a man with a cast on his arm that wanted one of my cigarettes (sorry mum), in fact he insinuated that I would get punched if I didn't provide him with one – his arm was broken, he hadn't thought it through properly – but this was, until now, my lasting memory of Southend…
Now, I have replaced it with this picture of a hippy couple taking a stroll down the worlds longest pleasure pier.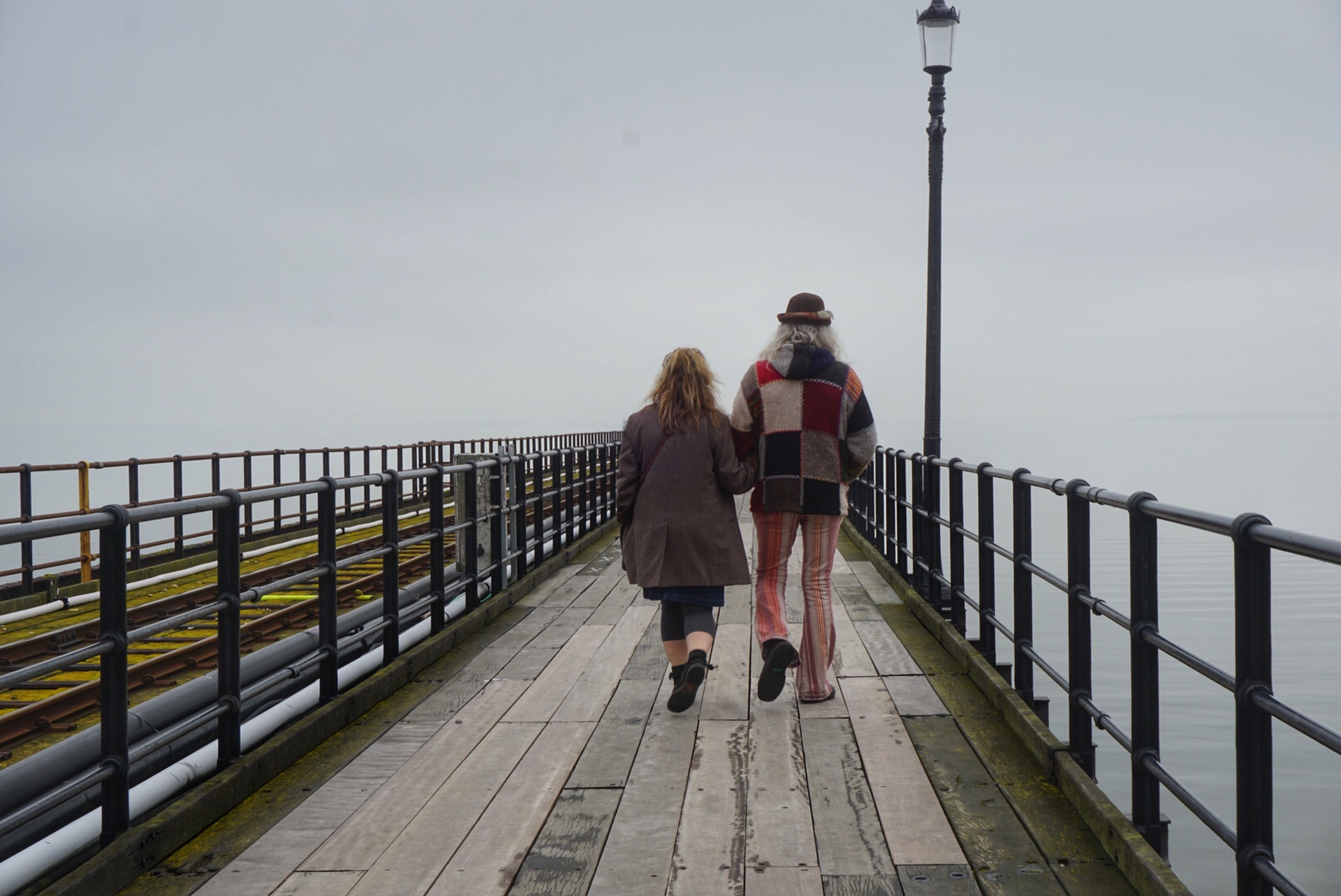 The pier was built in 1890 and stands at 1.34 miles long, you can walk it or choose to take a little train all the way from one end to the other – I walked. It was an overcast day, with a heavy layer of smog so there weren't amazing views to be had, but the RNLI had a boat parked up beside the pier that looked lost between the invisible line of the sea and the sky.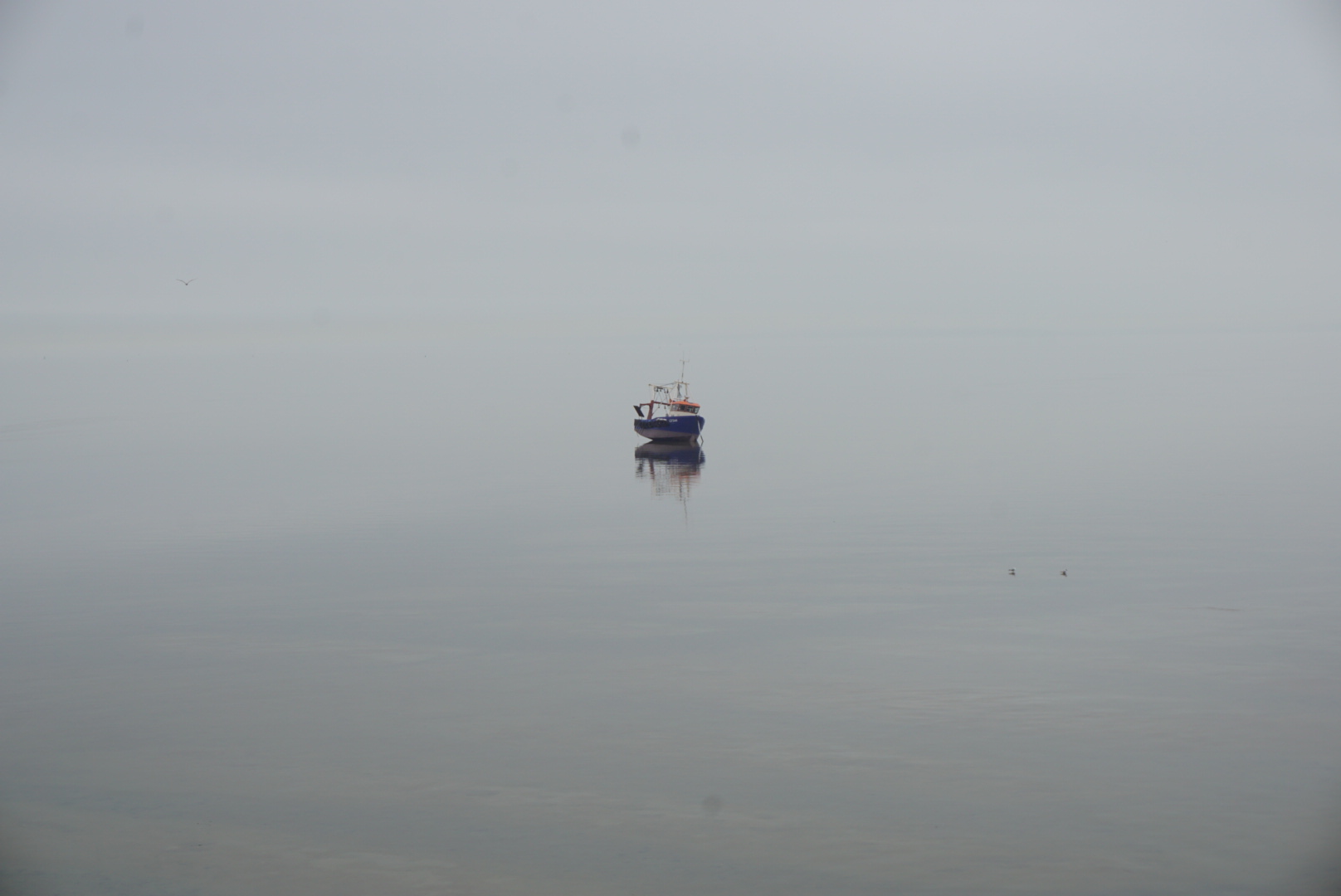 At the end of the pier, I perched on a bench and sipped a cup of tea while I took a look back at the town – it's not a beauty spot and I normally wouldn't choose to go to resort towns – but it's definitely NOT a dive and there were hundreds of people out enjoying the rides, the pier, the beach and the shops.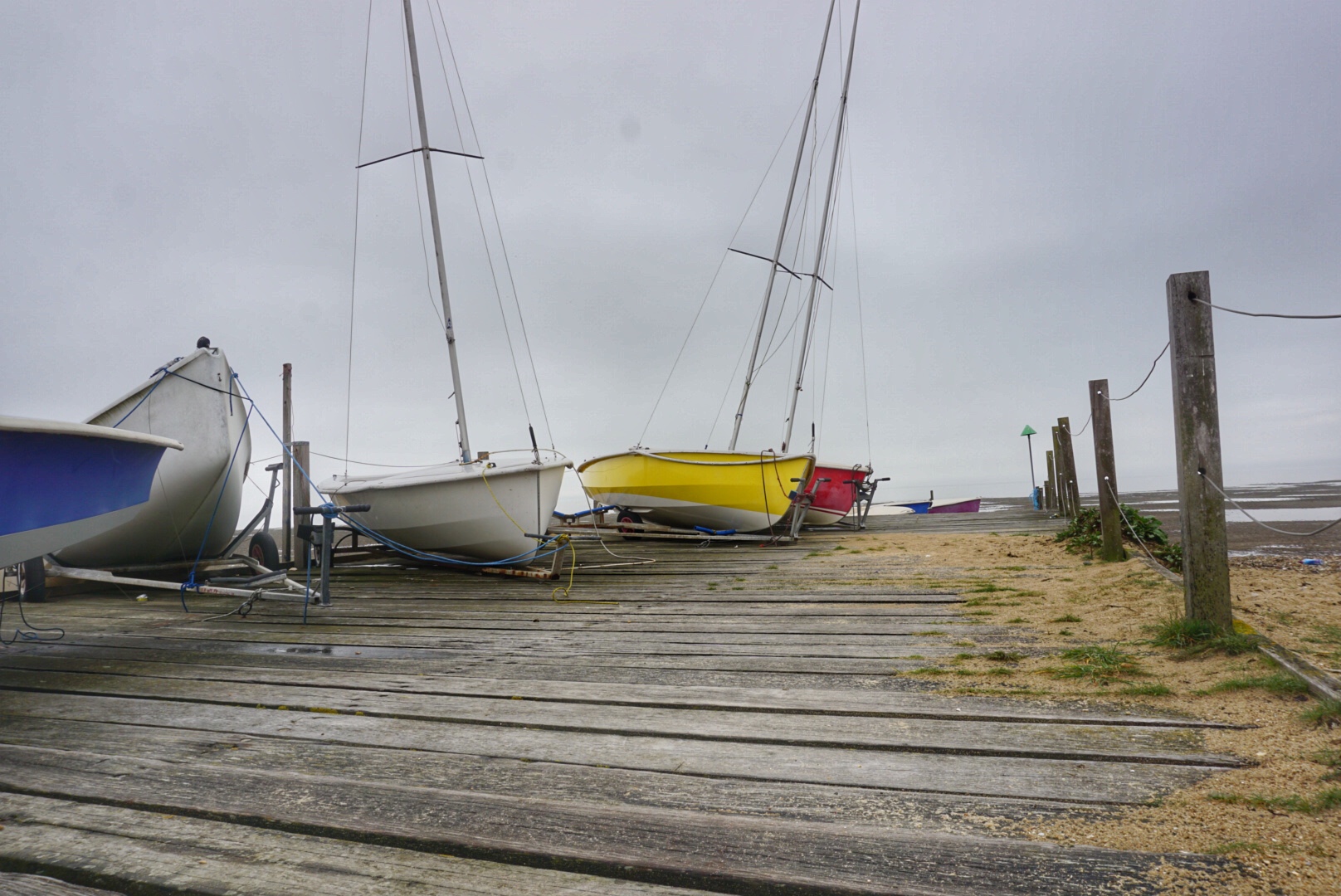 Heading back along the pier, I decided that I owed Southend an apology – it's pretty odd as an adult to ride rollercoasters at a children's theme park on your own but I hope that this is a fair way to say that i'm…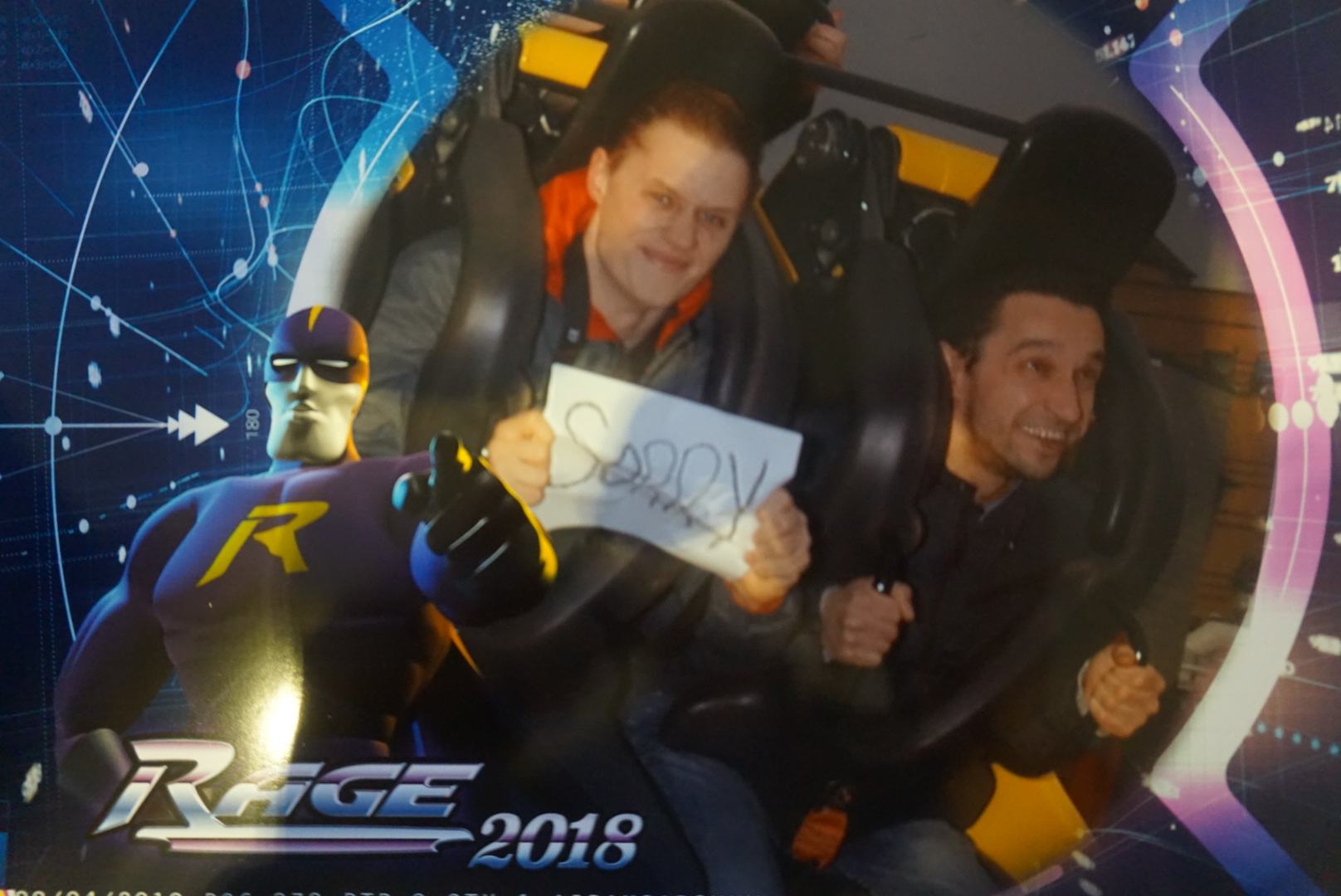 Walking back to the car, I passed a couple heading the opposite way – as they went by, I heard the woman say to the man:
'I don't know why we come here… It's shit'.