Cambridge is a popular city on the river Cam – famed for it's prestigious university and beautiful architecture.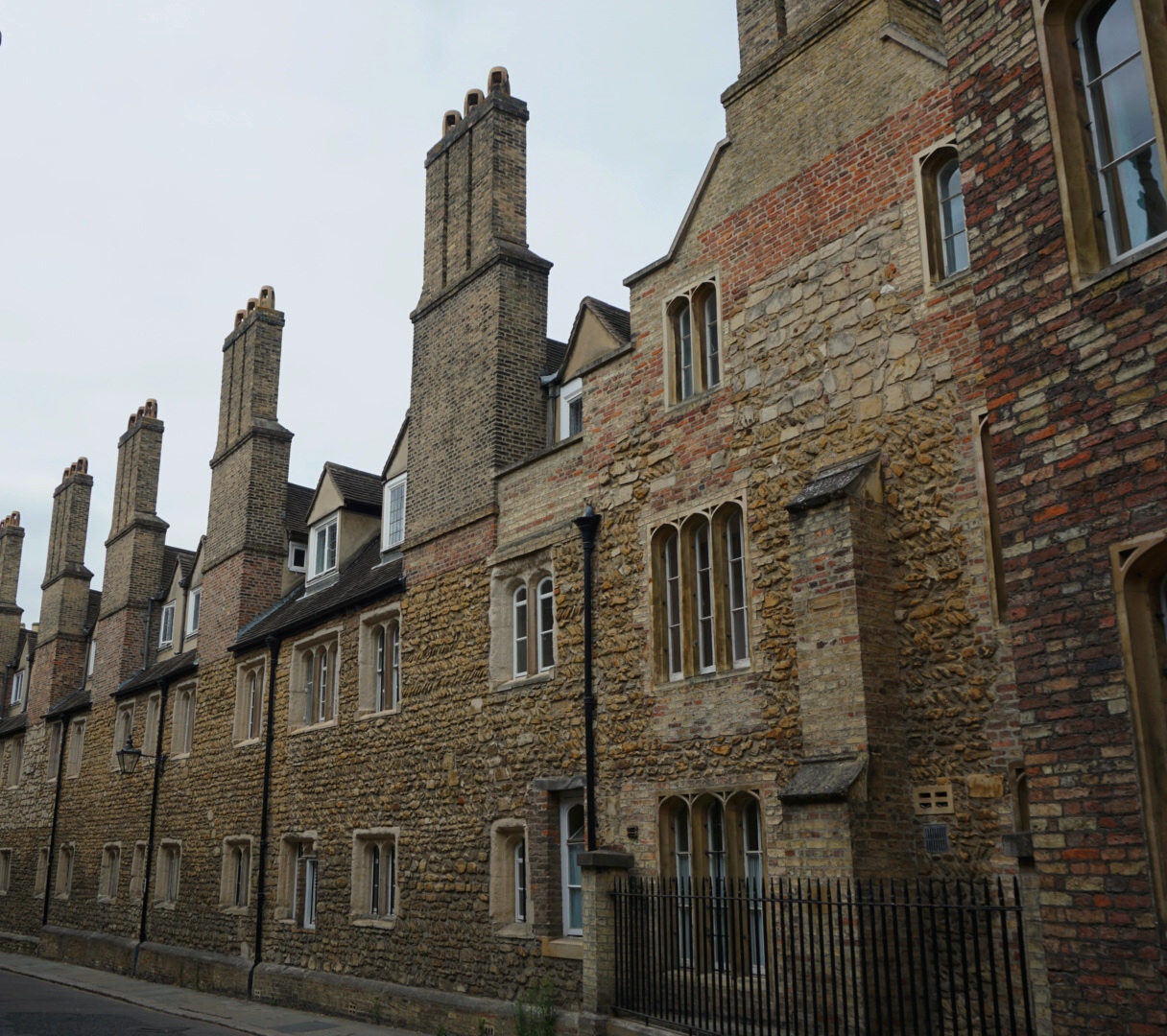 After a quick train journey from Kings Cross and a schlep into the city centre, it was clear that there really is only one way to experience the quintessential Cambridge… Punting.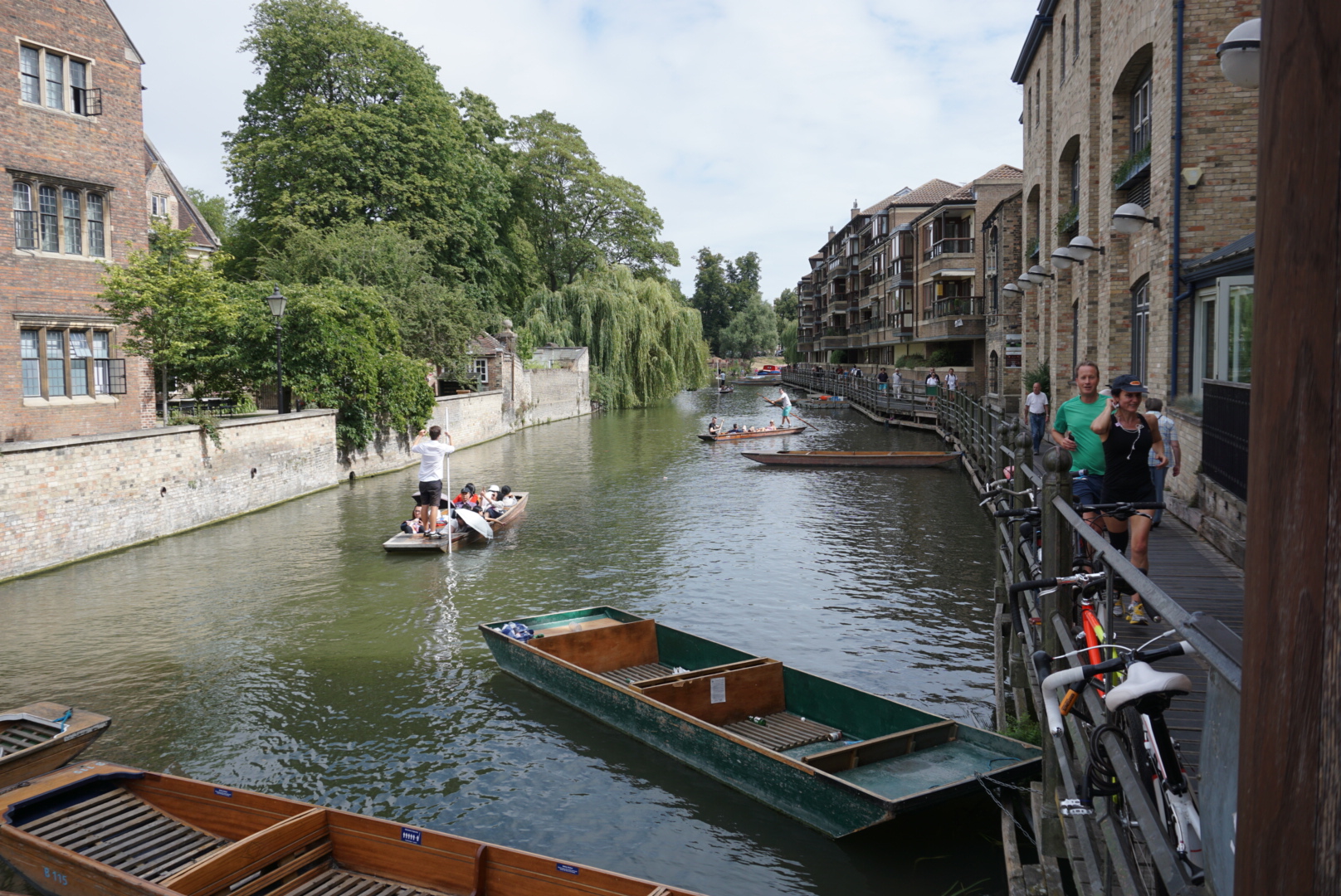 I didn't get any photo's because I was busy trying not to fall in – it's a bit of a challenge pushing a boat along with a stick, especially in high season when most people are using them as bumper cars (Including me).
After this and a delicious bite to eat, it was time to explore the city and it's parks – I spent a lot of time here when I was younger and it was refreshing to see that the playgrounds and paddling pools in the parks are all still as I remember them – more importantly it was good to see them open to the public for free use. It was fun to think that some of the adults splashing about with their kids in the paddling pool might have splashed about with me as a child 25 years ago.
It obviously wasn't appropriate to photograph any of that so how about this lovely snap of a narrow boat on the Cam?
There was one more important land mark for me to visit, which I hadn't been to since 2013. At Selwyn college on Grange road, there is a Silver Birch tree – the last time I saw it, it was a shrub, the beginnings of a tree that we planted in commemoration to my incredible grandfather and grandmother – who have since branched out into new areas (ahem).
They have definitely graduated from shrub status…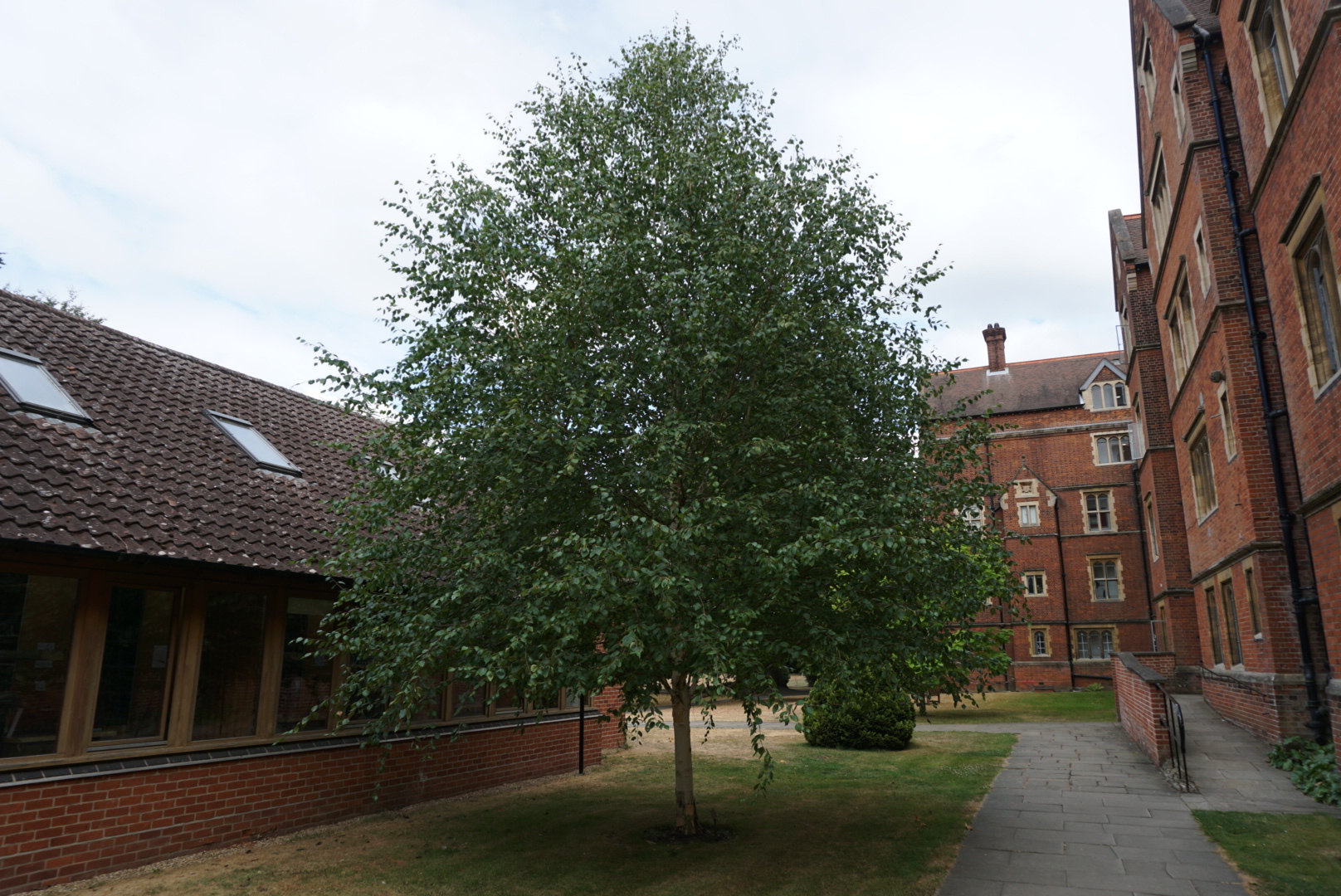 Finally, my favourite memory of the day was this amazing Bovine crowd in one of the parks, they were pressed into the tree's to escape the heat – someone did ask what they were doing there, but they gave no answer.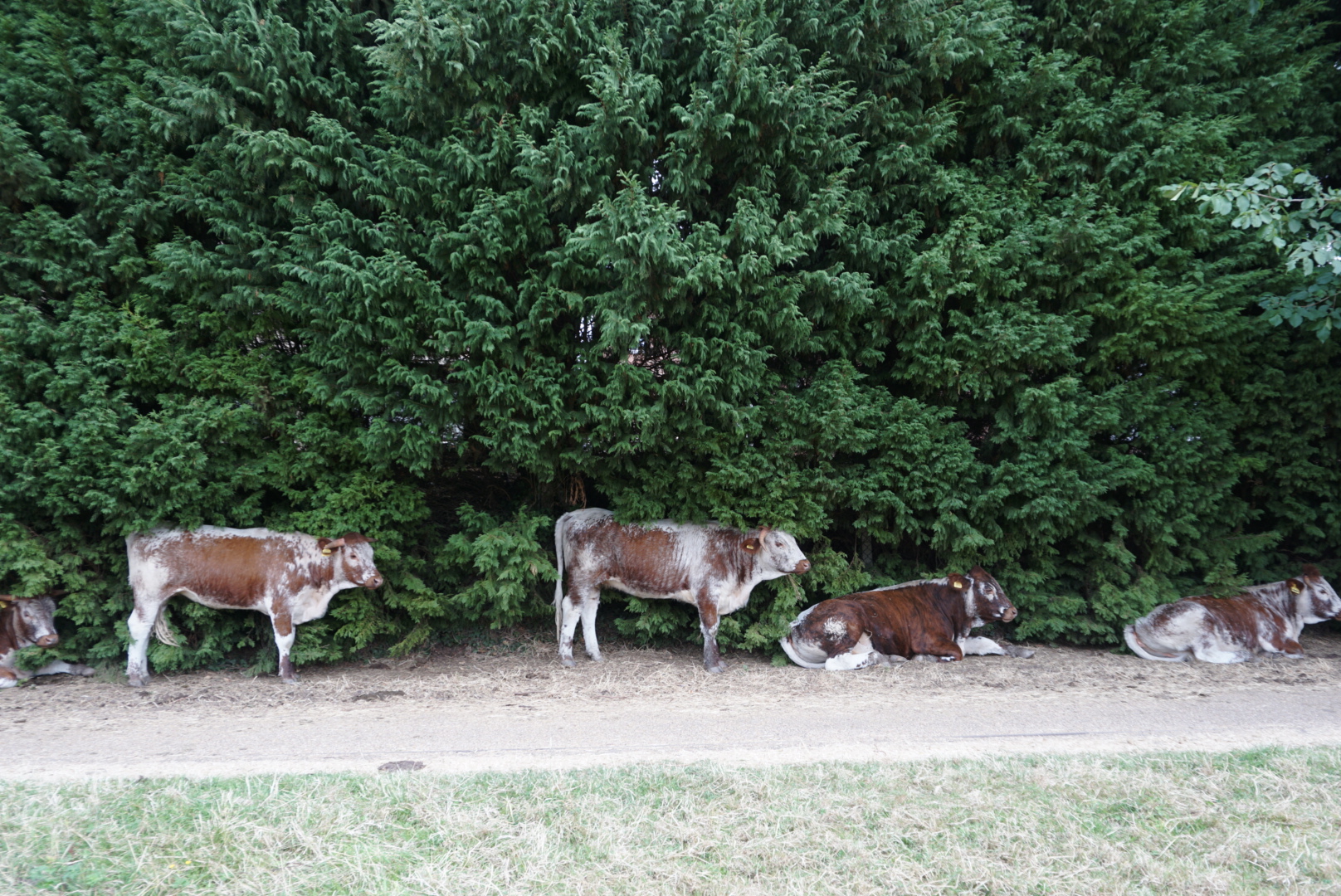 I loved spending time discovering a new adventure – especially where I've discovered so many adventures before.