Um…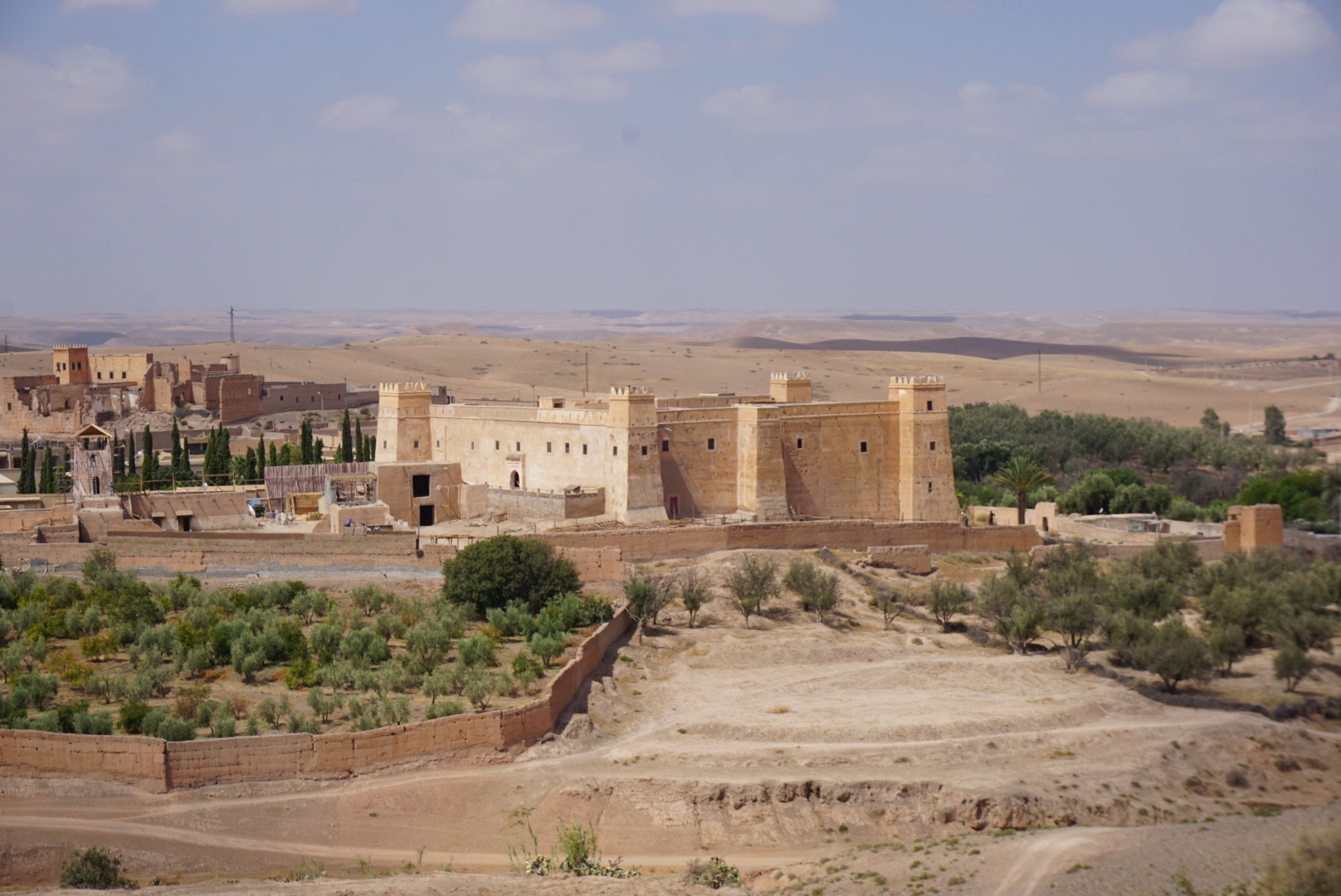 I had no idea what to expect when I stepped onto Easyjet flight 8897 last Saturday – I've really only ever been to places where most people speak my language and a full English breakfast is no further away than a well timed 'oi mate'… Morocco is not like that.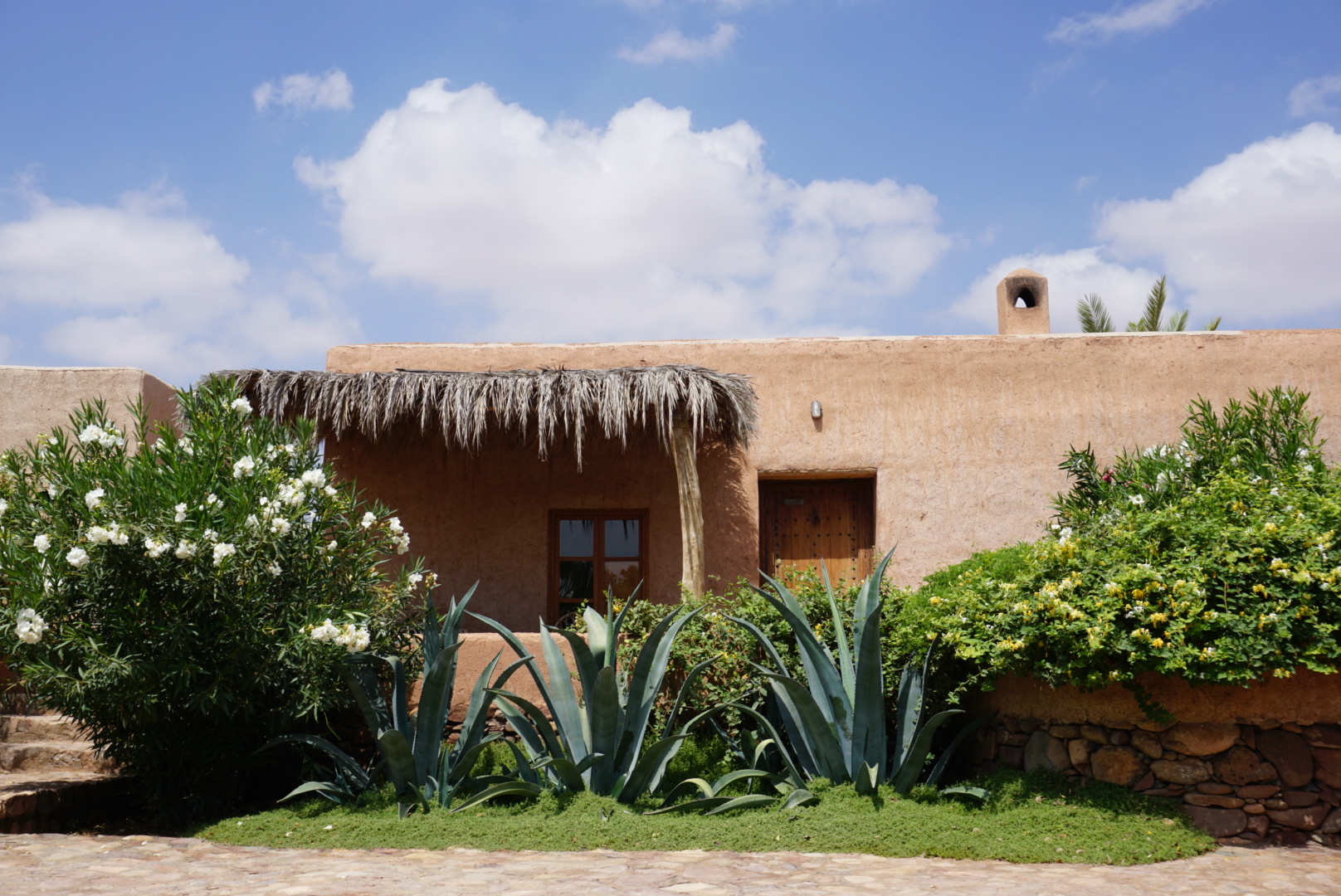 The first place we stopped off at was Berber Lodge in Province al Haouz – we arrived quite late and were greeted by gentle, friendly staff who showed us to our incredible home for the next two nights: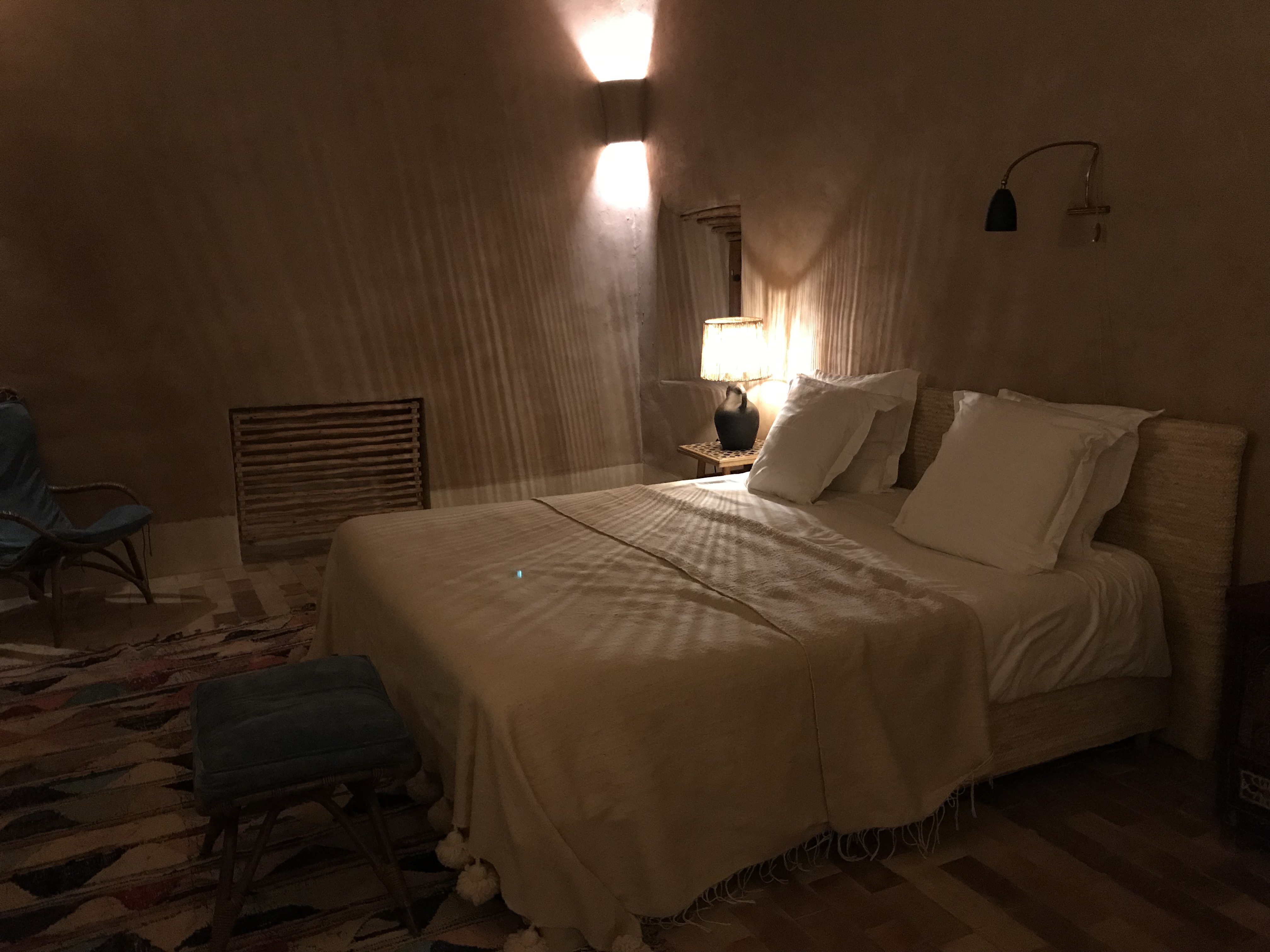 I'm not a blogger so there's no point my going into the details, but I loved it and you should go there if you are in Morocco, that's my recommendation.
It's up there in terms of price though so do it for a treat…
Just outside of the lodges grounds is open land where shepherds tend to grazing goats. The land is very dry here, but there are still plenty of bushes, fauna and cacti that were producing different kinds of fruits – lots of prickly pears!
While exploring the little ravines in the picture, some local Berber boys waved us over and handed us a large handful of little brown berries – they smelled faintly of dates and tasted distinctly sweet, like caramel – no-one knew the name of them so I guess you will just have to believe me when I say that they were pretty special.
Other than this mini trek, we simply enjoyed the lodge and it's grounds.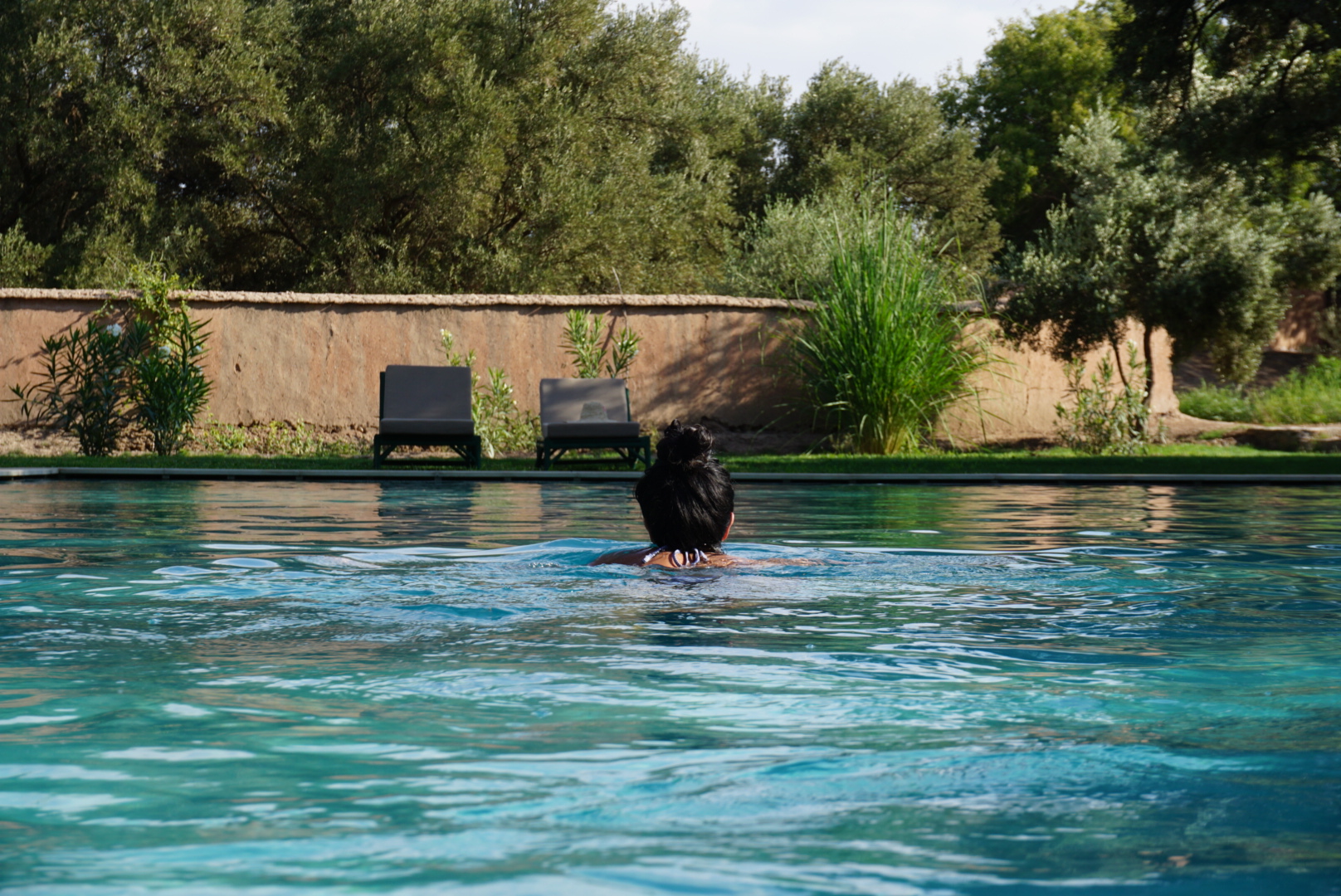 The food was tasty, different every day and fresh too – we drank and nibbled away happily throughout the stay – and later the sunset seemed to last all night – it was pretty serene.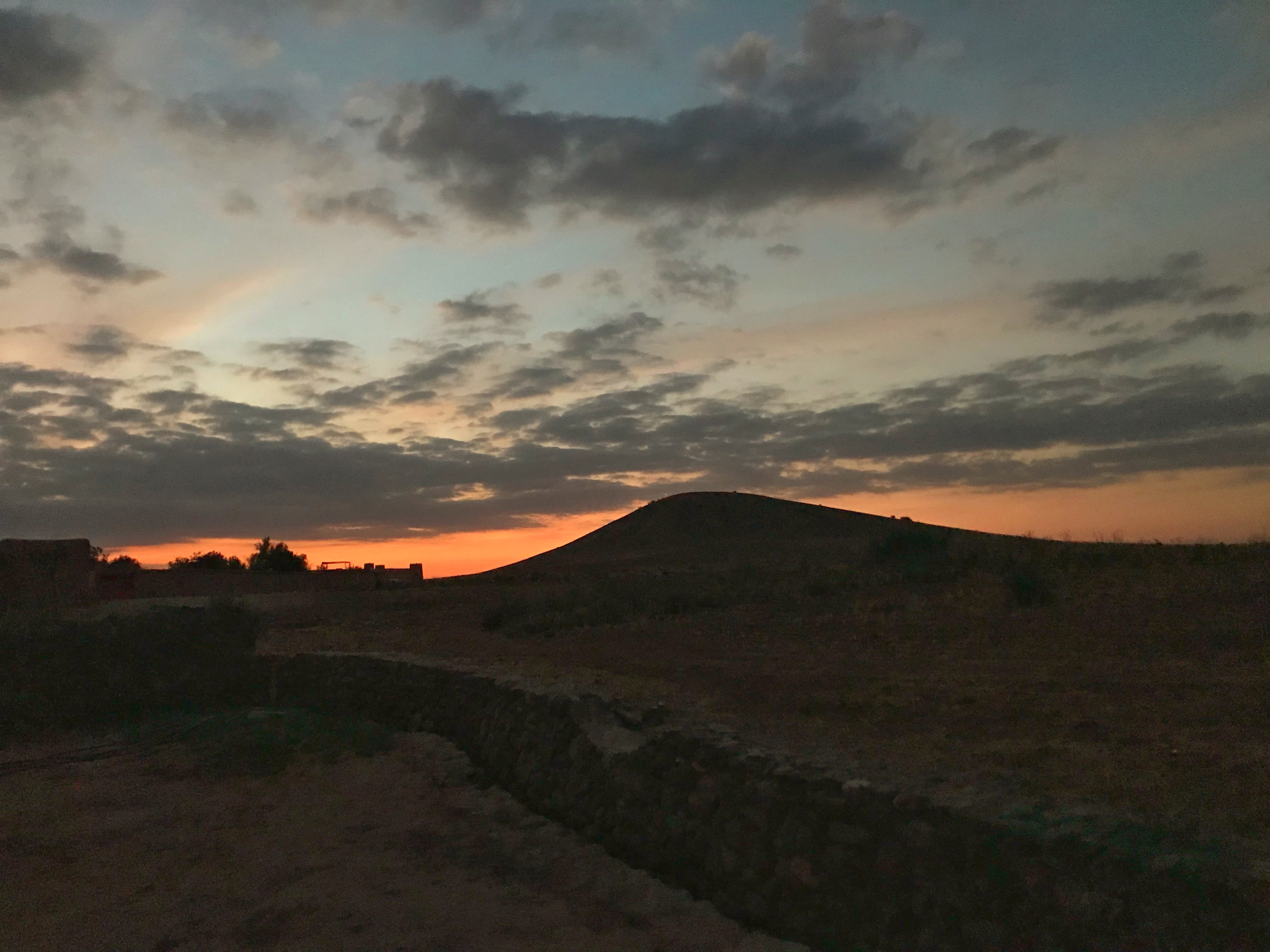 The next day saw us heading to Marrakech, which is a whole new story in itself…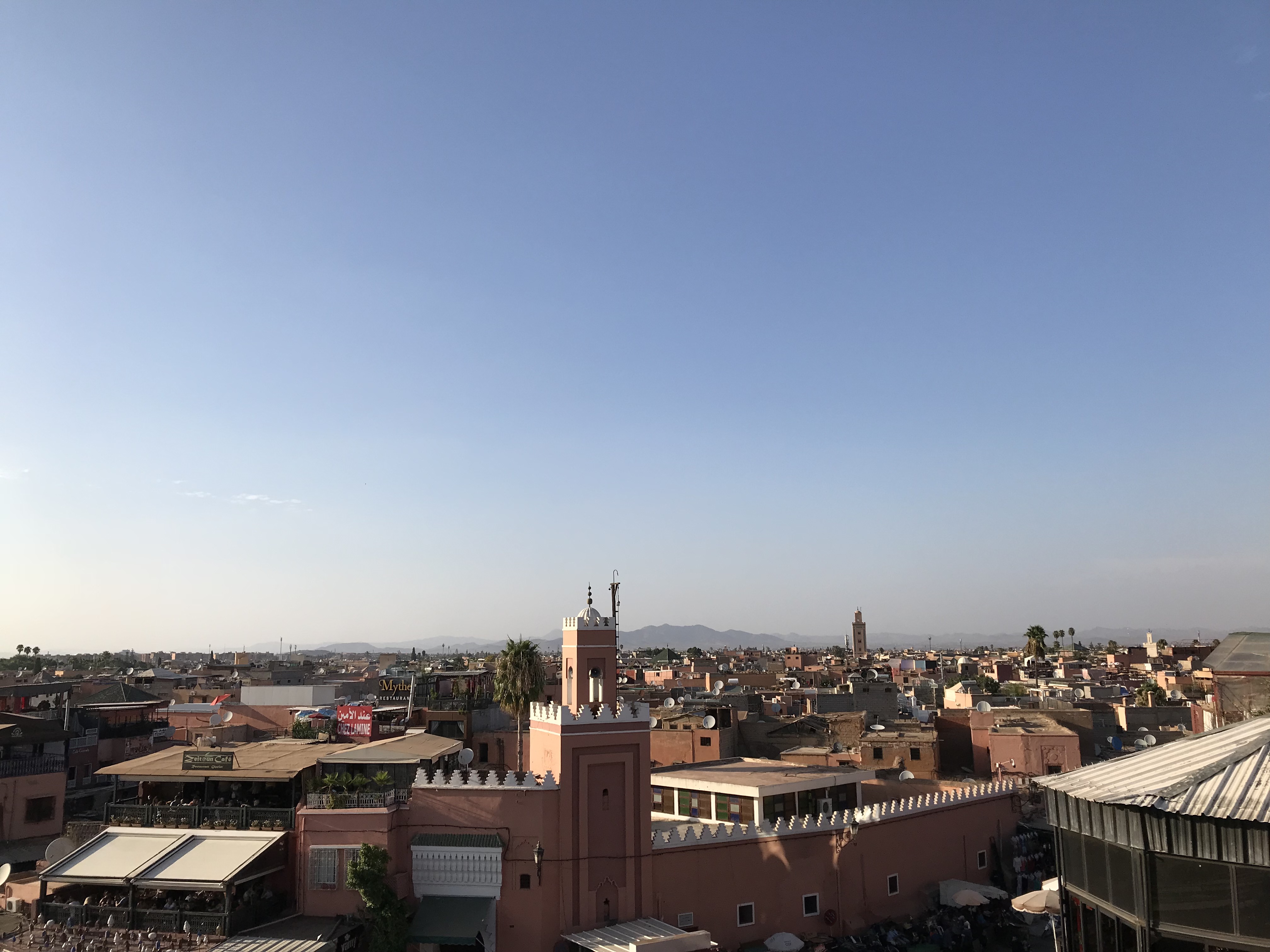 One for part 2 perhaps…