A hotly anticipated trip this week to see a special person…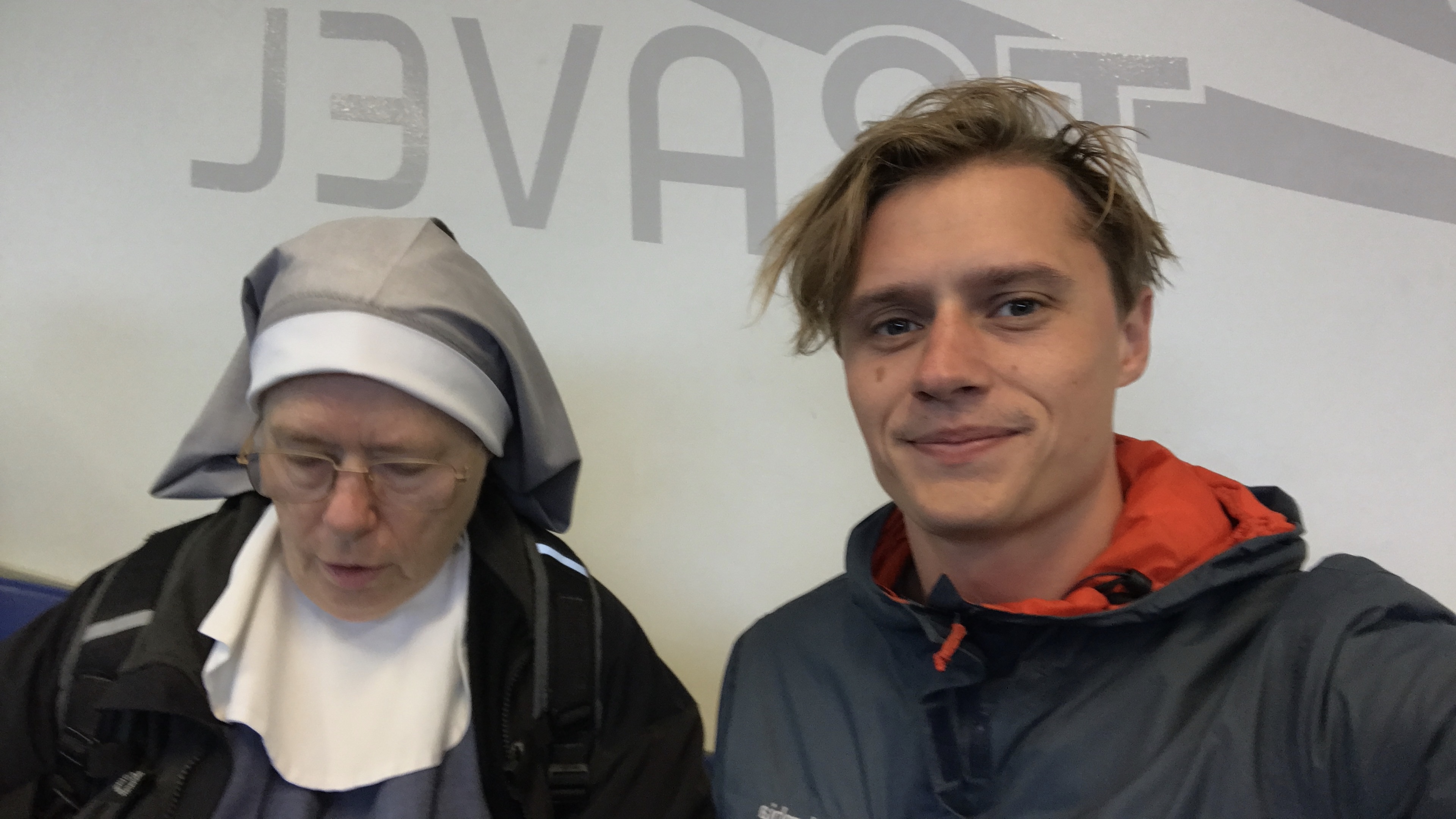 Sister mum.
Being the great lady that she is, sister mum had booked us tickets on the hovercraft crossing from Portsmouth to The Isle Of Wight because I'd never been on a hover craft before.
So cool…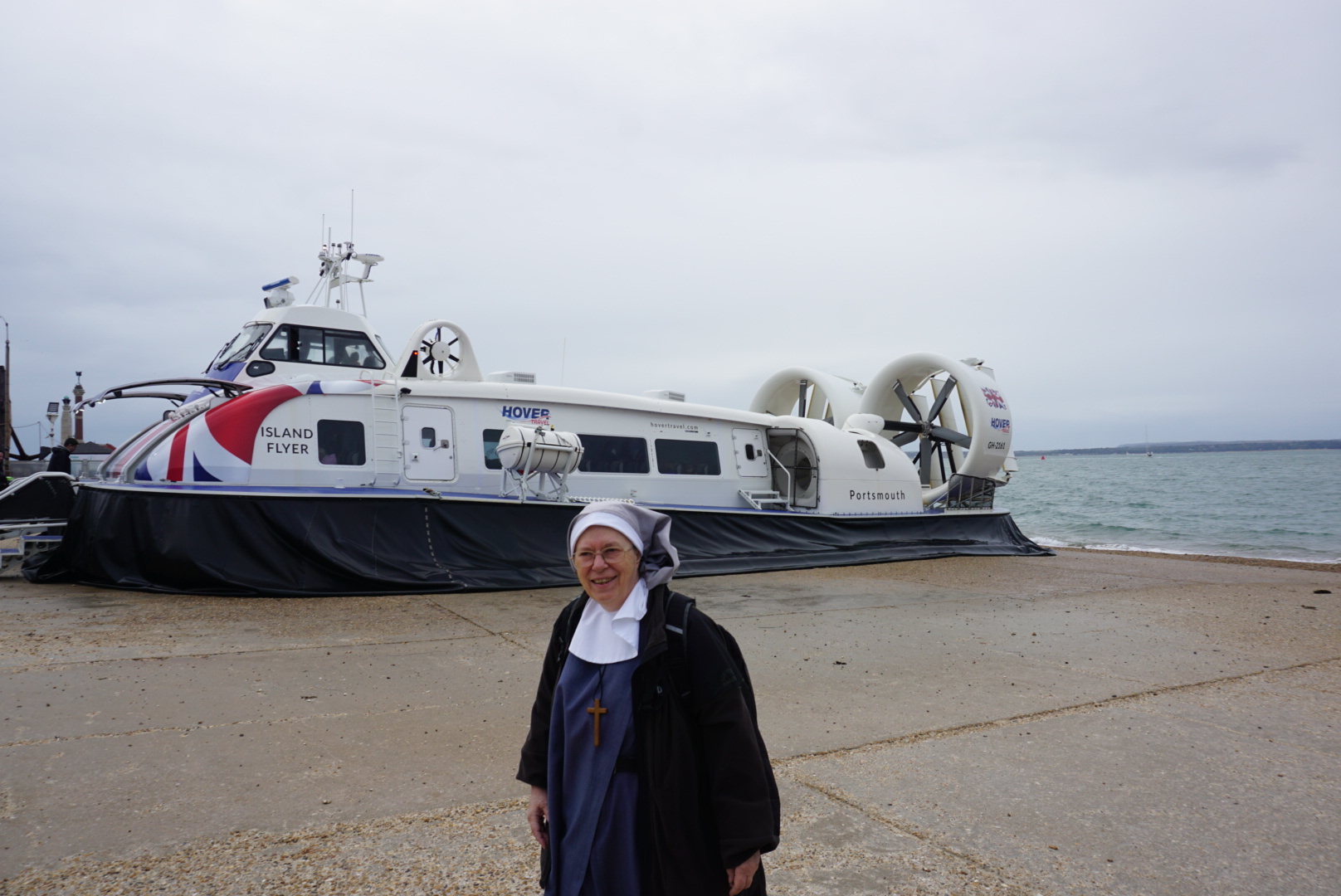 The hovercraft is pretty cool too.
10 minutes after setting off, the hovercraft ran aground on The Isle Of Wight – because that's an ok thing to do when you're a hovercraft – and we stepped off, ready to take in some great scenery and breathe some fresh air – the only catch was that we had to take a (2 hour!) bus journey to the other side of the island first.
Luckily one of us had some work to do during the trip…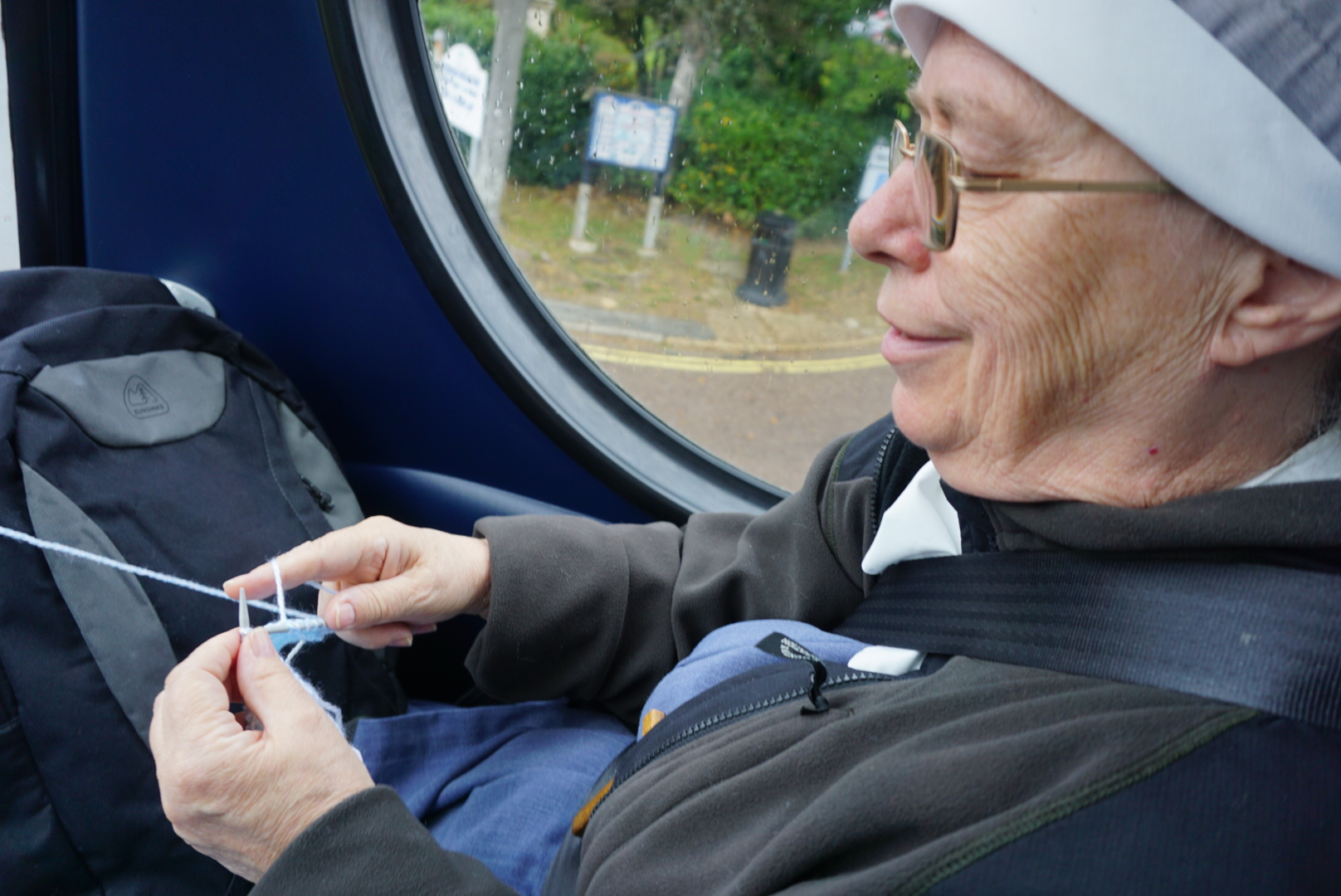 5 sugar-free Werthers Originals, 2 new wooly hats and one slightly sore back later, we arrived at Freshwater and set off walking over Tennyson Down to the Needles – a picturesque set of rocks that I didn't take a photo of because I'm not a tourist (but mainly because I didn't want to pay the admission fee to get the photo).
Tennyson Down is a nice walk, with great views over the cliffs and a little bit of something for everyone…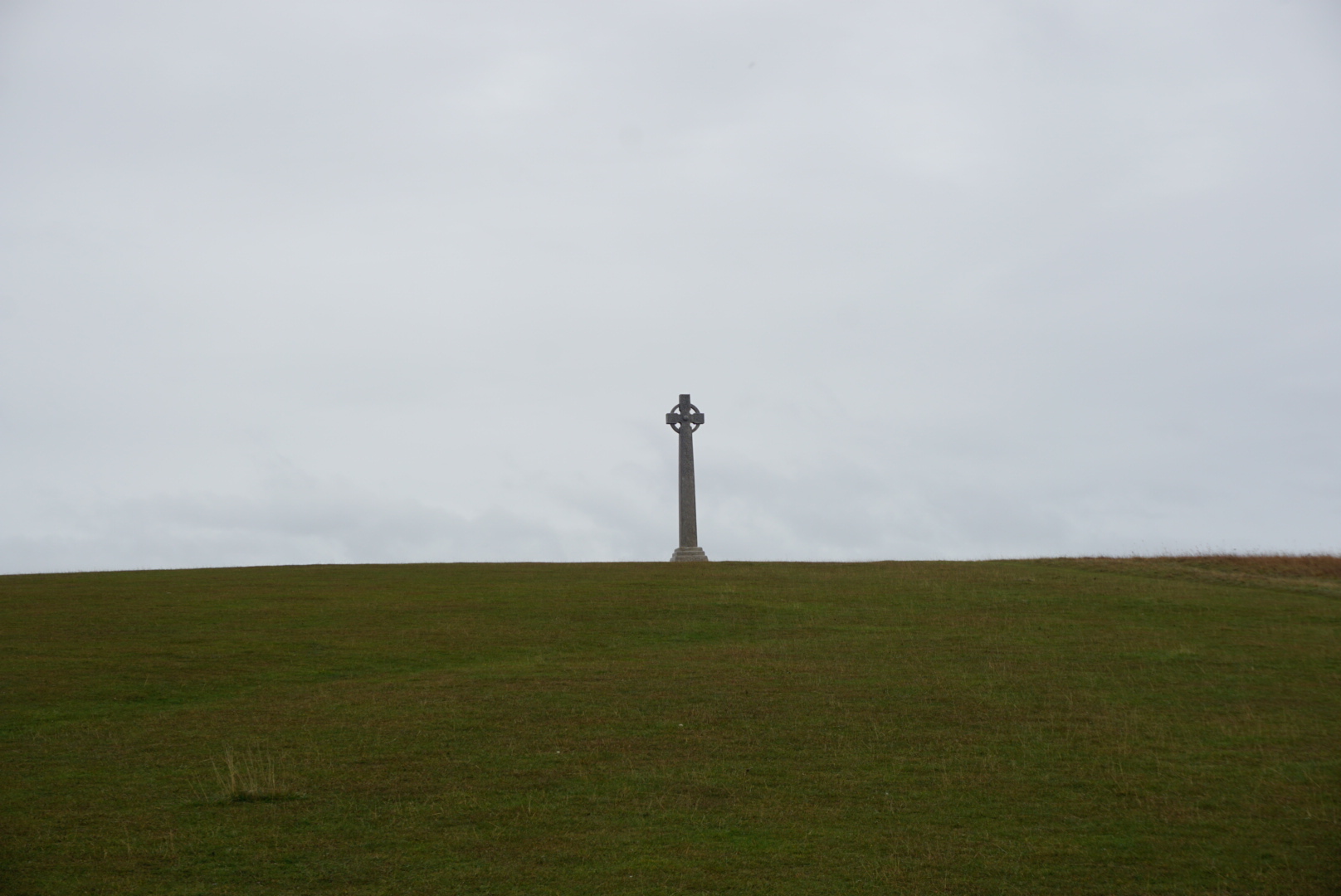 45 minutes later, we had seen all that Tennyson Down had to offer and were pretty soggy from the rain so we trundled down to Alum Bay for a cup of tea before jumping on another bus back to the Hovercraft.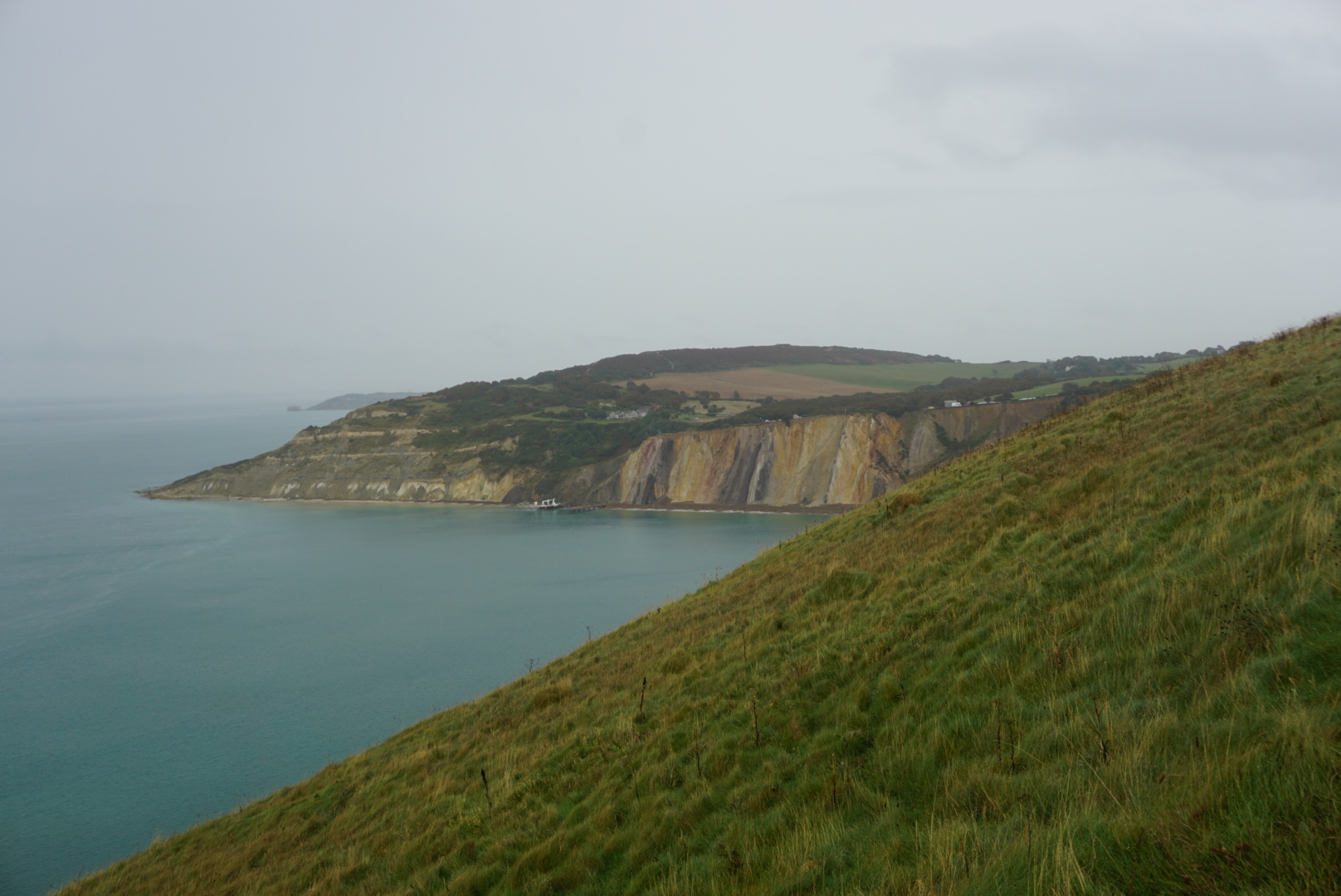 Alum bay is beautiful and famed for it's different coloured sands and the glassware that is produced using it… The bay is adjoined by a tourist attraction that is a bit grim, but for £2 you can watch the glass blowers doing their thing, which was oddly satisfying.
Back in Portsmouth I was treated to fish and chips before jumping on the train back to London.
Before I left, I asked to try on sister mums habit…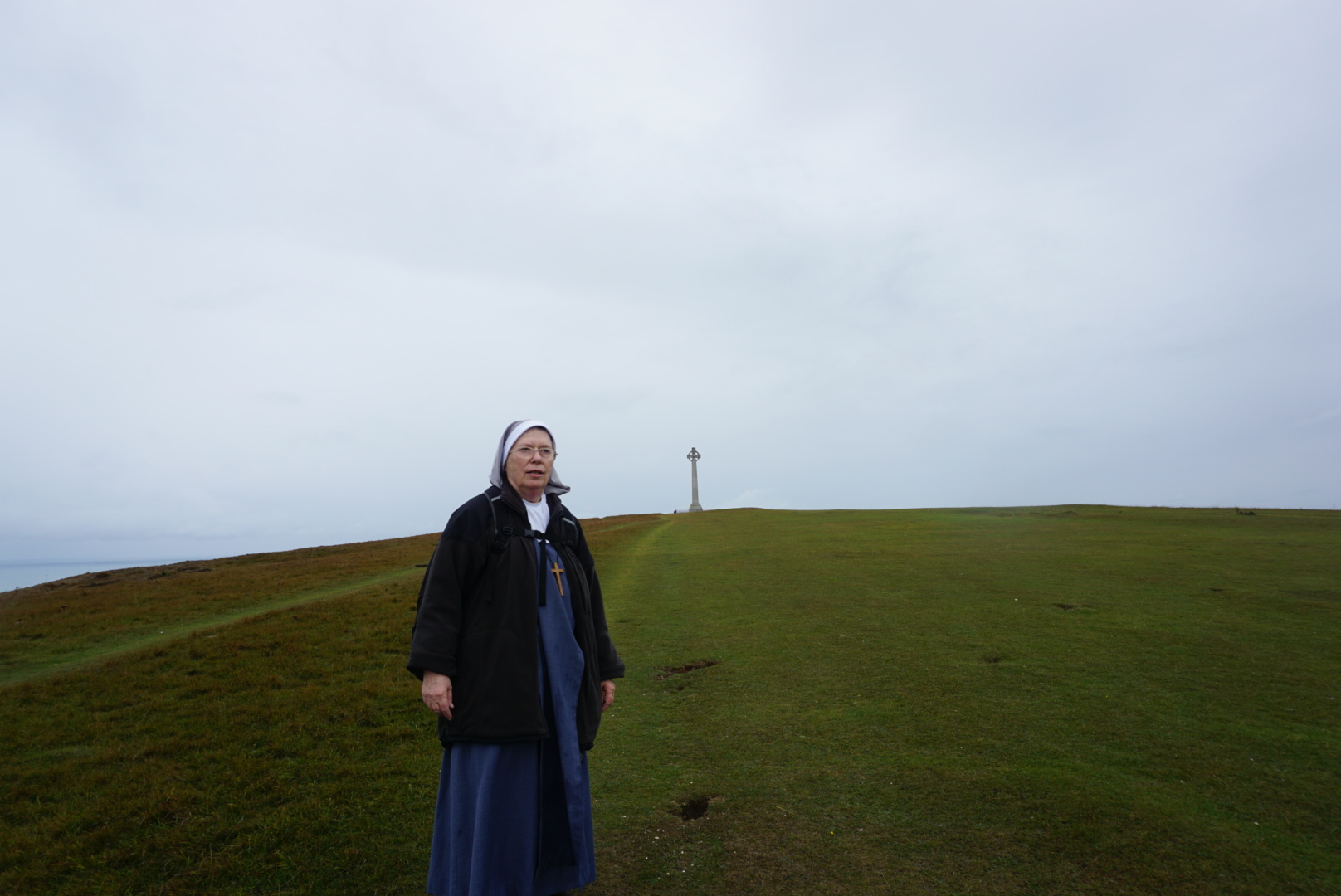 But she was having nun of it.