Box Hill is 19 miles outside of London in the Surrey North Downs.
A short train journey from Waterloo gets you in to Box Hill and Westhumble Station where there's a cafe & bike shop to grab supplies if needed.
My uncle joined me this week too, which was a nice treat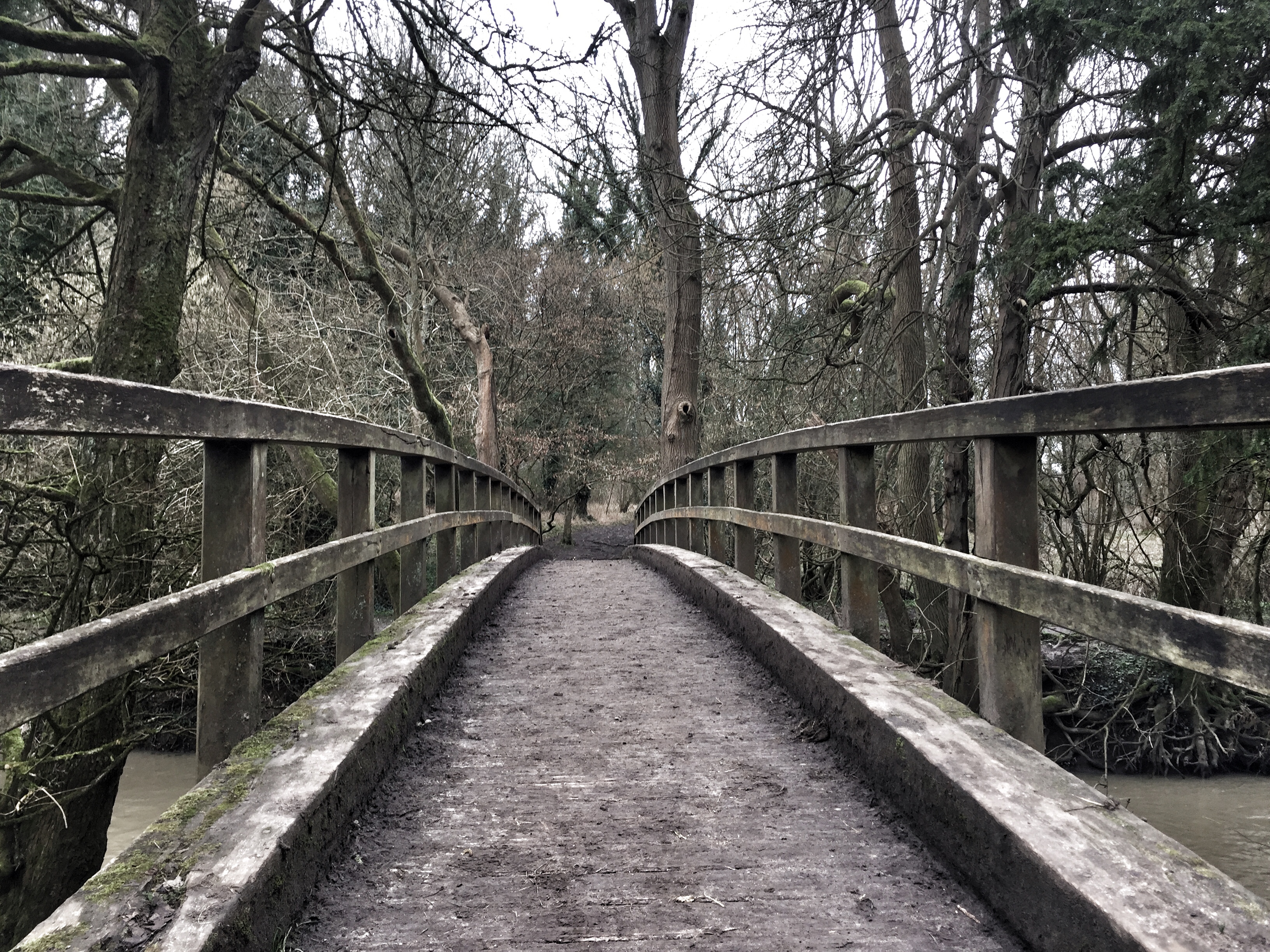 You don't have to walk far from the station to find the path up to the Salomon memorial view point on Box Hill.
We chose to take a right, following a sign pointing to the North Downs Way but there is a prettier route across Burford meadow if you turn left here instead – meaning that you avoid the road and walk along the bank of the River Mole to reach the (famous) Stepping stones.
The stepping stones were under water when we arrived, thanks to some heavy rainfall so we crossed using the 'moss and mud bridge' (pictured above).
Across the bridge the path heads up hill and it's clear from the mud alone that this is a very popular place. Wikipedia reckons 80,000 people a year visit this site – 160,000 mud-churning feet!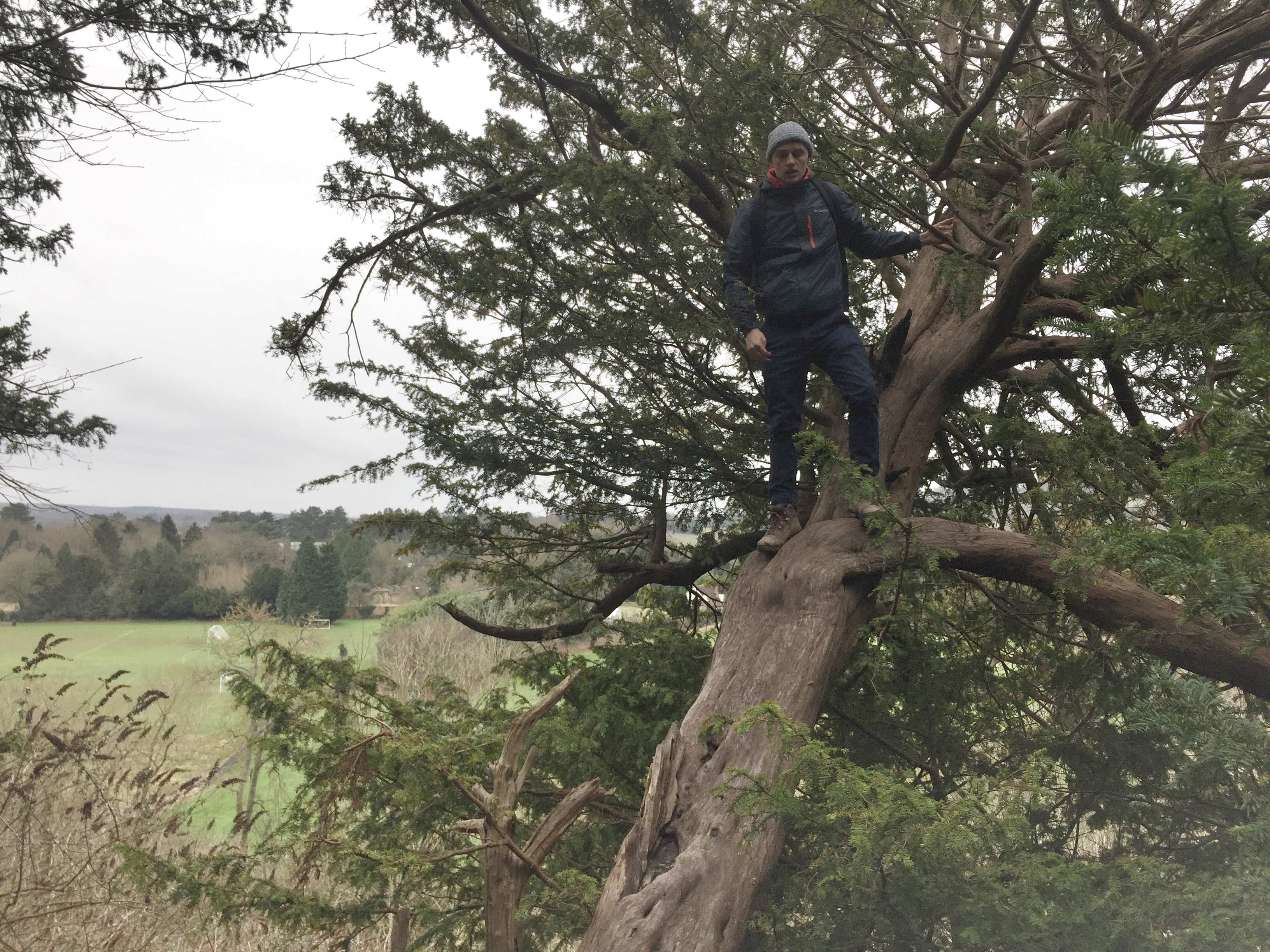 A little further along I had the urge to climb a tree and dragged myself into the one pictured above (don't I look adventurous and confident). It's only fair to point out though that everyone looks like a bit of a dick while climbing a tree…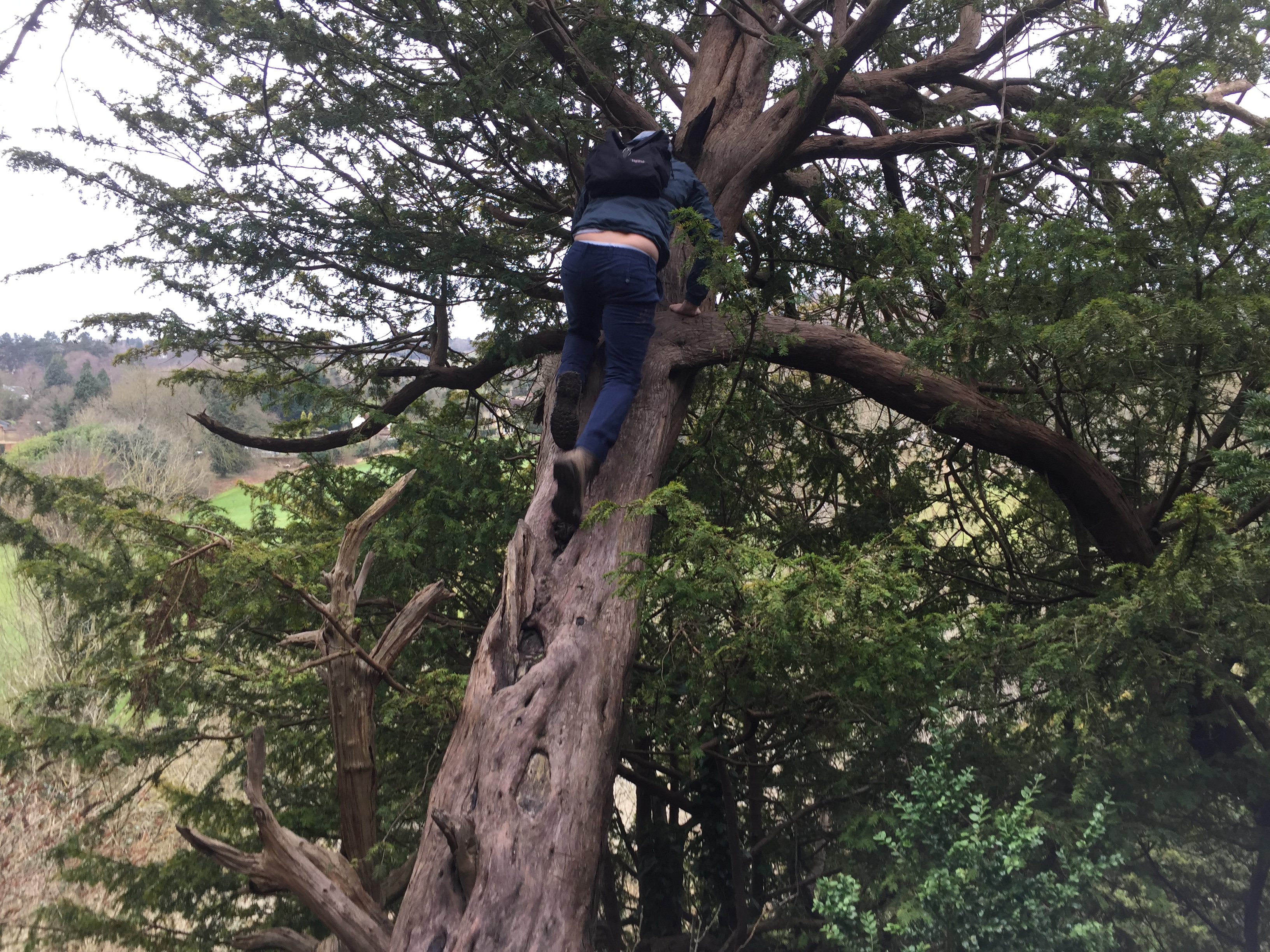 20 minutes more and we had reached the top – where a stone platform gives you (probably) the best view you'll ever have of Dorking.
On a clear day these views even stretch as far as Devil's Dyke – 26 miles away! It's lovely to see Surrey open up before your eyes and it gave me the breather I was hoping for after a long week of commuting in and out of central London.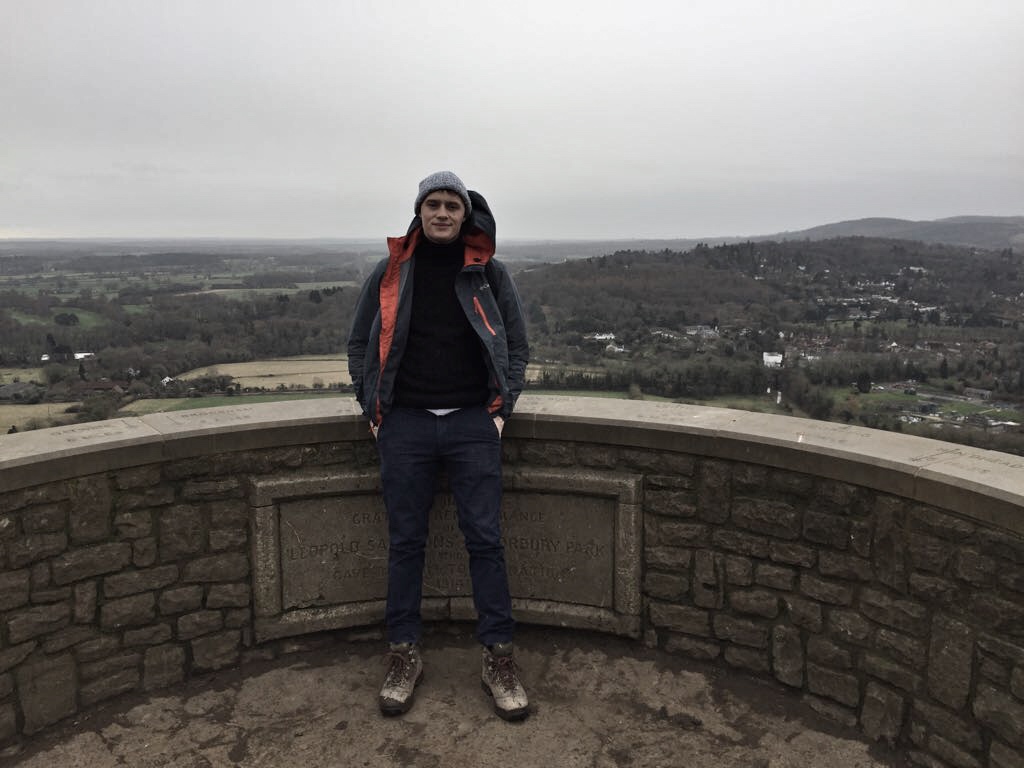 Heading up from the viewpoint, you arrive at the National Trust visitor centre, where you can pick up free maps of local walks and buy gifts to support their great work.
We explored the ruins of a little fort beside the visitor centre, before heading down the other side of Box Hill and back to the station.
On the way down we walked through the Box trees that give this area it's name, scrambling down the chalk-lined hillside (mainly on our bums) instead of the regular track. The trees are really stunning all the way back down to the river, the only disappointment was the litter that people had left behind.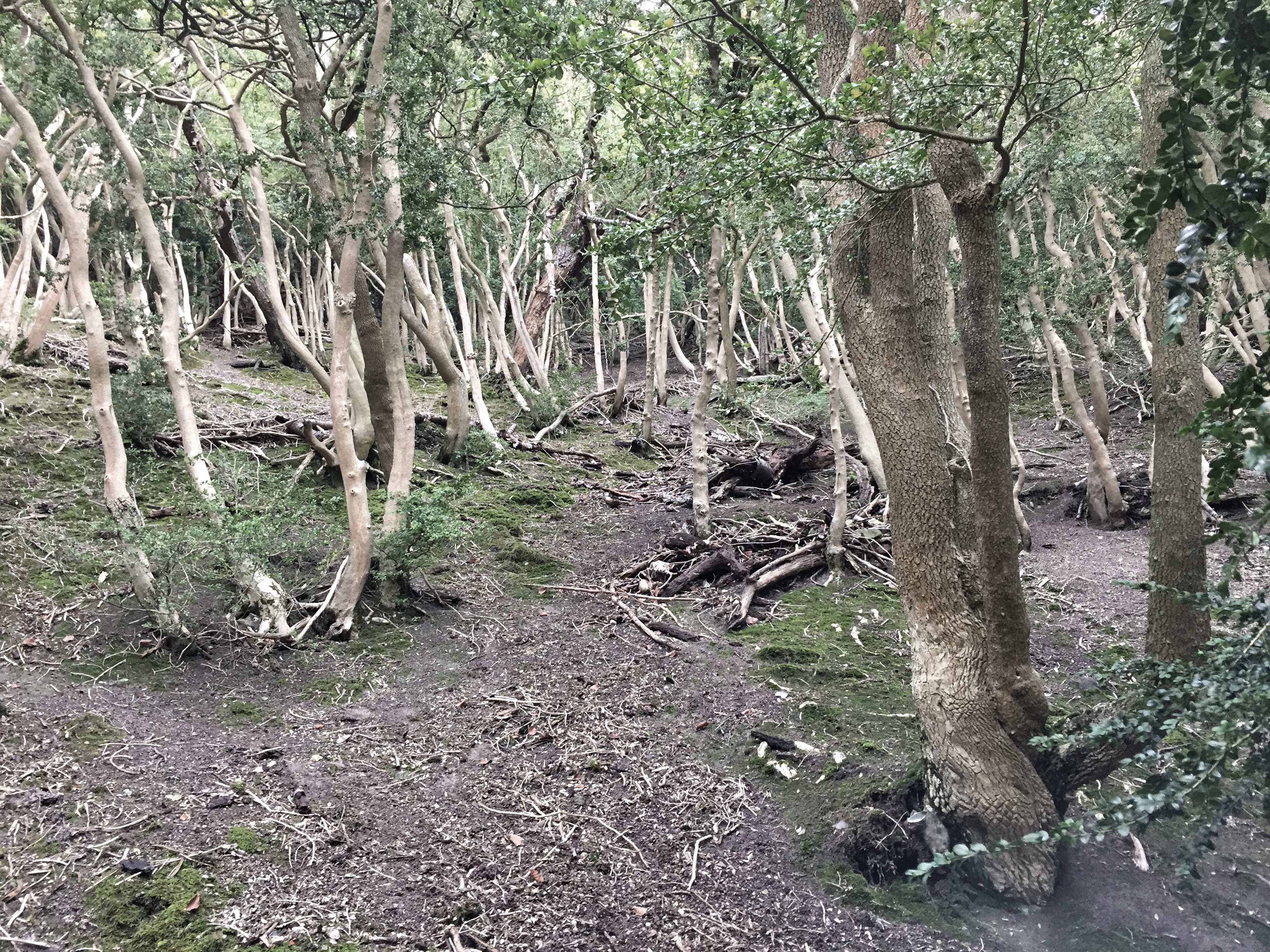 Back at the river Mole we turned right and made our way to the station and caught the train (every 28 past the hour) back to London.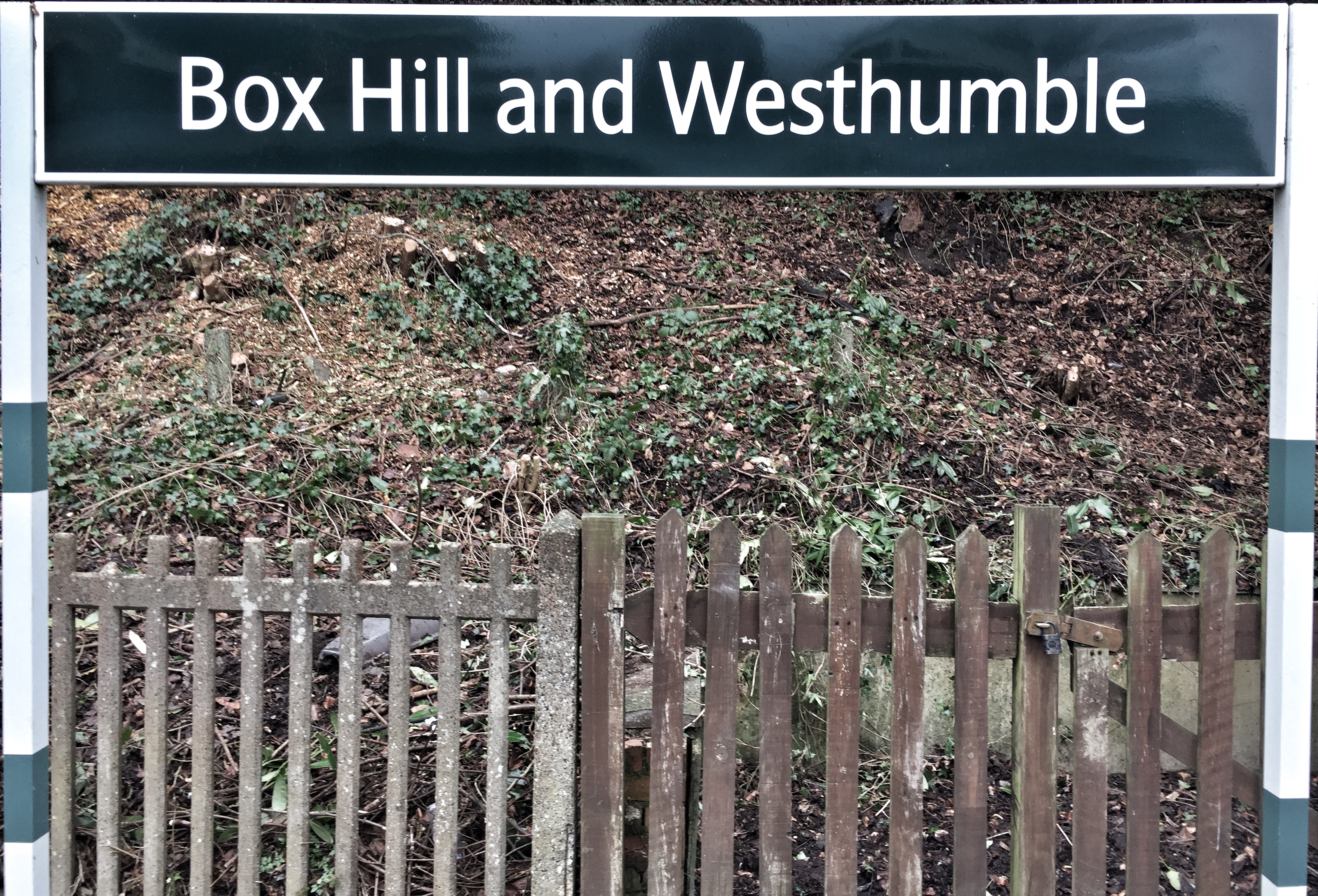 This was another quick escape, just a couple of hours away to catch up with a wonderful person and breathe in a bit of nature.
The Surrey downs really are an area of outstanding natural beauty.
---